Posts Tagged 'watercolour'
recent exhibitions

recent projects

The complete 8 Bit Dreams series at Light Grey Art Lab in Minneapolis.So much fun. You can purchase original illustrations from the online store here.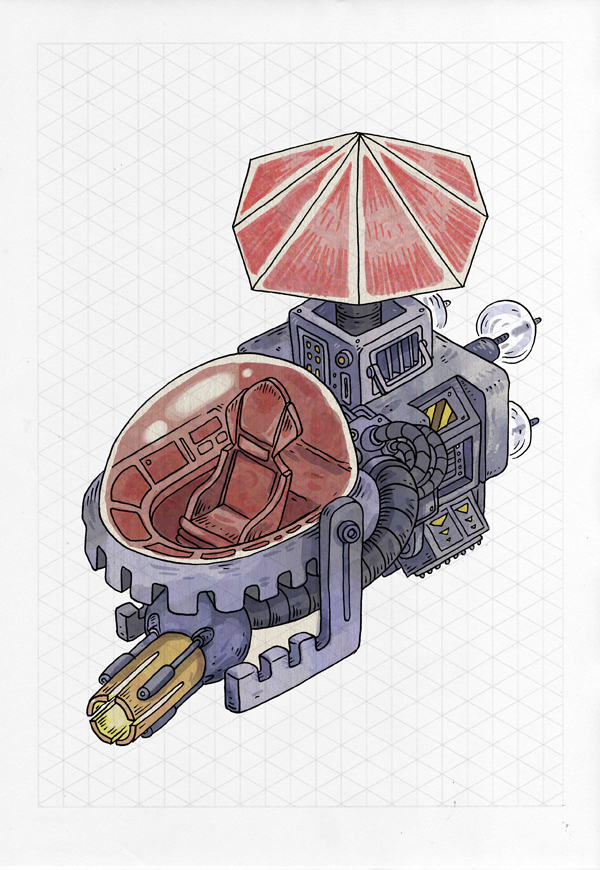 I redesigned the classic Wily Machine to fall in line with the later interpretations of the ship. I love the skull design and wanted to bring that back.
It's hard to incorporate an over sized skull in to a design without it being ridiculously obvious. I tried my hardest, but suspect I failed in that regard.
There was a temptation to design Wily's skull ship to be super elegant and minimalist, which obviously suits his aesthetic far more. I imagine that this skull ship is only in it's prototype stage, and he is forced to use it before it's ready.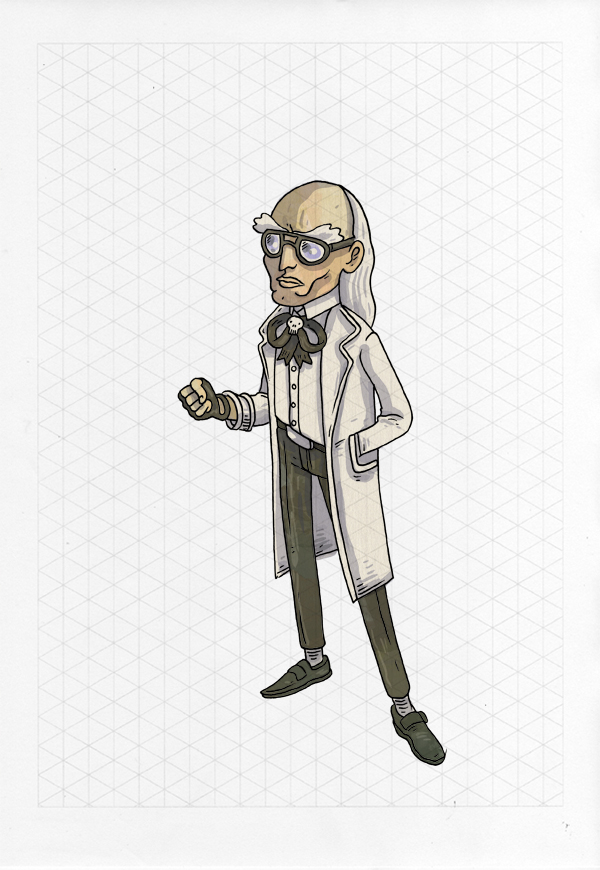 To start with, yes, Doctor Wily is Karl Lagerfeld.
The classic designs of Wily and Light are cut from too similar a cloth. I wanted to push Wily in a very different direction from his classic "mad scientist" look. Their appearance, costuming, physique should all visually describe their characters philosophy towards robots.
Wily views them as being tools, things to own, use, enhance OUR lives.
Light views them as beings in their own rights, capable of full and meaningful existences beyond ones simply in relation to ours.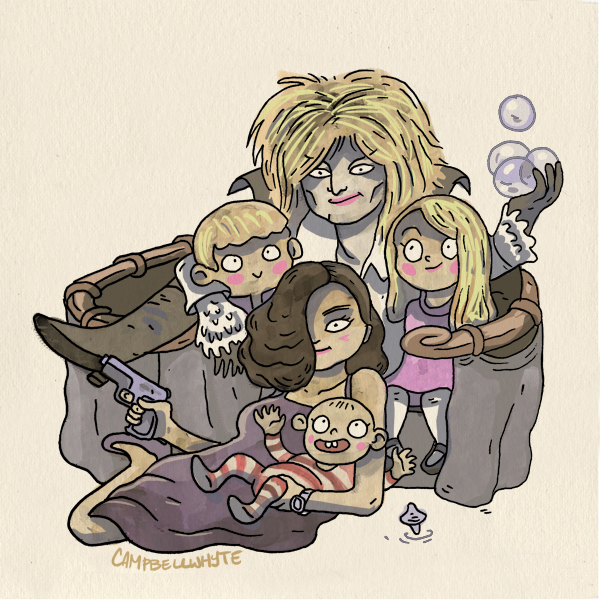 I just finished watching Inception and kept waiting for Jareth to be waiting at the bottom of the dream, singing and dancing around.
This was done in the style of my 8 Bit Dreams series which will be showing at the Light Grey Art Lab on Sep20th.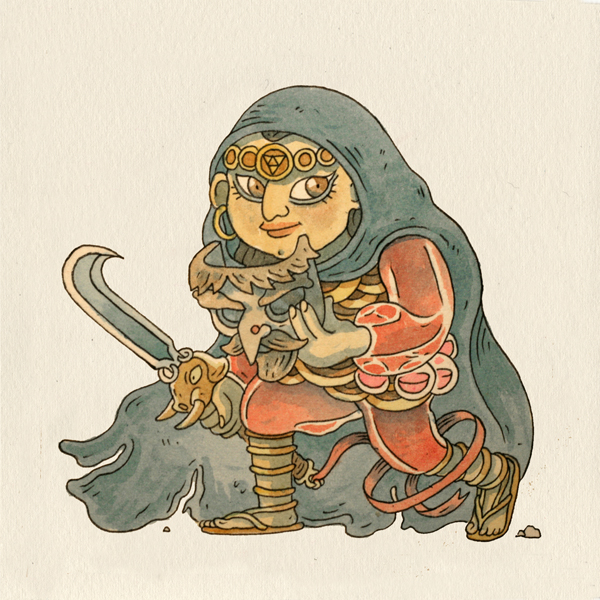 In preparing for the upcoming exhibition of 8 Bit Dreams illustrations at Light Grey Art Lab, I felt inspired to knock out a few more illustrations. This one features the star of Anita Sarkeesian's hypothetical game The Legend of the Last Princess.
I'm a big fan of Sarkeesian's work, and you can see the Princess excerpt from her larger Tropes Vs Women series below.

A few years ago I was asked by Nickelodeon if I'd be interested in pitching an idea for a cartoon to them. I'm a sucker for planting seeds on the off chance they'll grow, and so jumped at the opportunity.
The show I conceived off was based on a group of friends who play a fantasy role playing game together (basically, Dungeons and Dragons). The game is DM'd by one of their cool older sisters, who sends them through a range of trials in game, that mirror actual problems she sees them having at high school. I thought it'd be a pretty awesome show.
Unfortunately, nothing came of my idea, and it's just sort of sat around doing nothing. In fact, I'd completely forgotten about it until a friend of mine recently bought it up.
You can see my pitch below, with some pretty rough looking illustrations to boot.