Posts Tagged 'water color'
recent exhibitions

recent projects

The complete 8 Bit Dreams series at Light Grey Art Lab in Minneapolis.So much fun. You can purchase original illustrations from the online store here.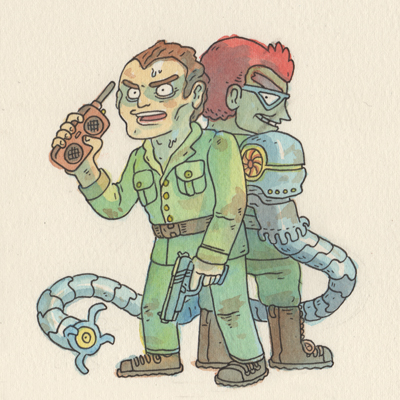 This was a recent commission for my 8 Bit Dreams series.
I'm still doing them, and they'd would probably make an amazing Christmas present for your video game obsessed love one.
While the majority of the ones I've done in the past have been from the Nintendo Entertainment System, I have also done commissions of 80's cartoons like Teenage Mutant Ninja Turtles and Heman. There have even been some more recent video games in the mix as well.
You can order your own over here.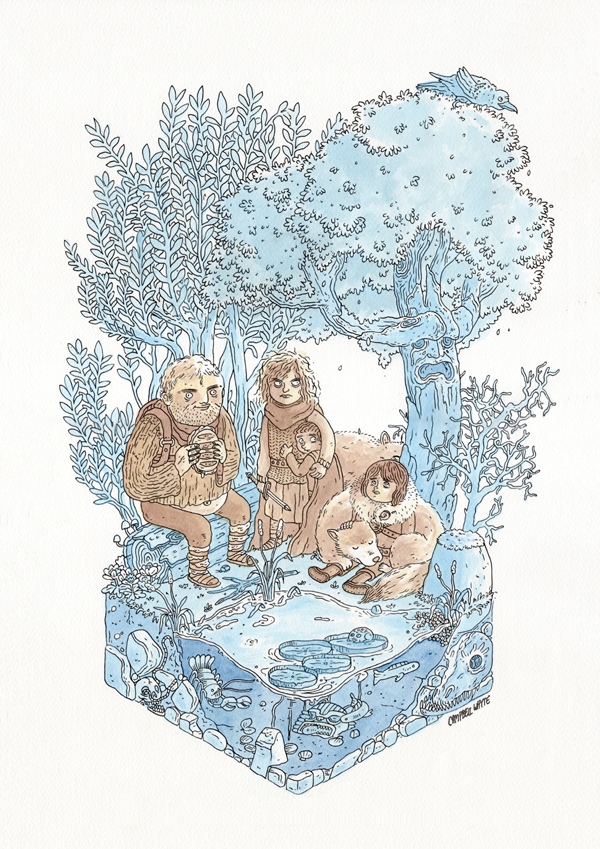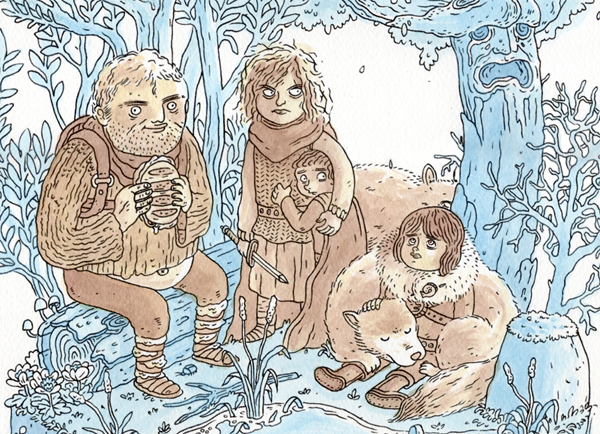 This is an illustration titled "Born to Run" I've done for the upcoming "More Than You Imagined" exhibition that's being held at the Bottleneck Gallery. The exhibition is part of a series of great pop culture shows that are helping raise money for some wonderful causes. This exhibition is in aid of the Michael J Fox Foundation. You'll be able to purchase copies of the work once the exhibition begins.
I chose to illustrate one of my favorite little posses from Game of Thrones, Bran, Hodor, Osha and Rickon fleeing Winterfell together. I love those misfits so much and was super excited about their adventures. But, you know, things don't always play out the way you think they will.

They are done, and here they are. I have compiled the first years worth of 8 Bit Dreams illustrations in to one slide show, for your viewing pleasure. I mentioned in an earlier post that I have chosen to put the project on hold because I've been offered to opportunity to work on my graphic novel that I've been developing for a few years now.
When I started the 8 Bit Dreams project, I thought it would just be a small side project, that I could do without interfering with all my other work. I was very wrong. It would up consuming nearly all of my creative time during the year. Each illustration took about an hour to complete, including researching the game. Then there was scanning, cleaning up, resizing, uploading, posting, listing on etsy. All of these "little" parts add up to a lot of time.
I'd like to thank all of the people who shared my project with their friends, it's great encouragement to see site hits rise, to see that people are paying attention. Thanks to all those who purchased work, and commissioned custom illustrations. It made it easy to justify to my family why I was doing this when money was coming in to pay the rent or buy groceries. It's easier to take pride in your work when you can see how it is helping provide your basic needs. Thanks to my partner for putting up with me during this ridiculous endeavour, her support was invaluable.
For now, many of the illustrations are still available to purchase on my etsy store, head over there to see if the one you like is still available. The greatest thing you could do would be to share the video with friends, or purchase a work. That'd mean the world to me.
In the future, I'd love to exhibit the illustrations, so if any galleries are reading this, this might be your opportunity! Lots of people have suggested I publish them in a book, I've looked at print on demand options, and right now that's not really looking too feasible an option. I might need to look in to a few different possibilities. If any publishers want to pick it up, I'd love to hear from you too.
Music for the video was provided by the wonderful Surasshu. Head over to his site for more incredible tunes.
You can follow me on twitter for even more updates, sketches and news.
Time to breathe out.

These are all the custom NES illustrations I did as a part of my 8 Bit Dreams series. There are a lot of them. Some of these I've shown before, but others are brand new ladies and gentlemen.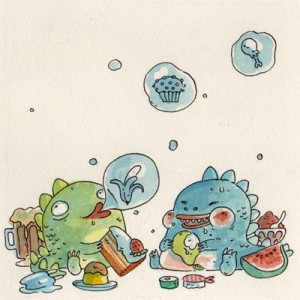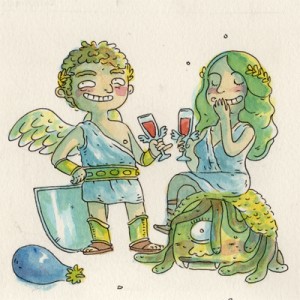 bubble bobble, kid ikarus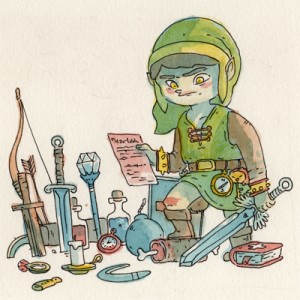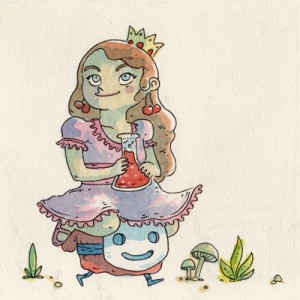 Legend of Zelda, Super Mario Bros 2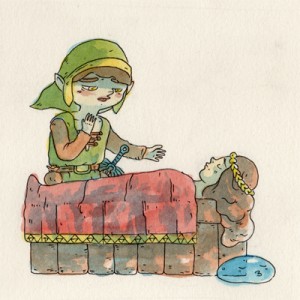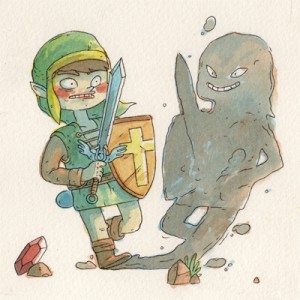 Legend of Zelda 2, Legend of Zelda 2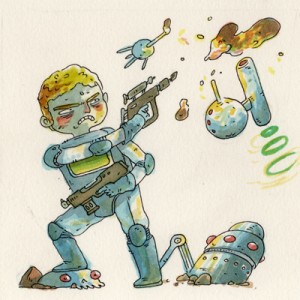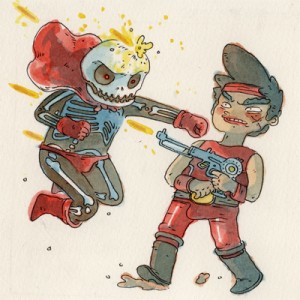 Journey to Silius, Clash at Demonhead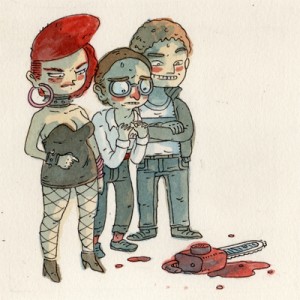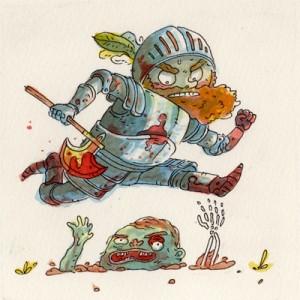 Maniac Mansion, Ghosts and Goblins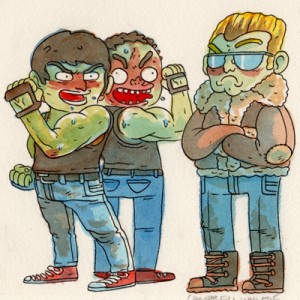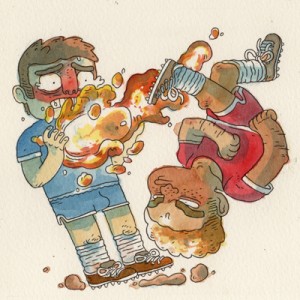 Bad Dudes, NES World Cup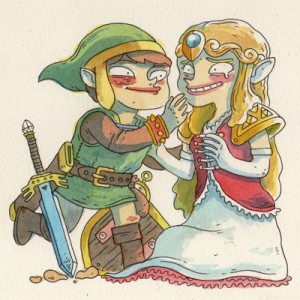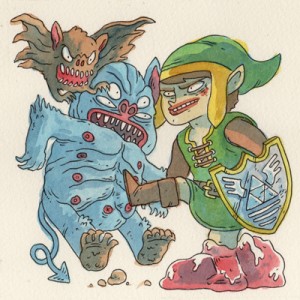 Legend of Zelda, Legend of Zelda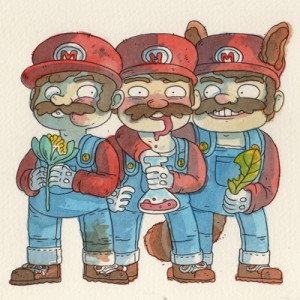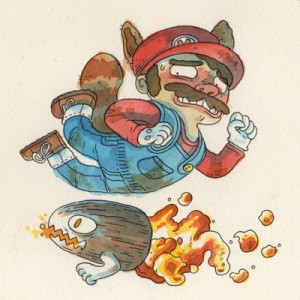 Super Mario Bros 123, Super Mario Bros 3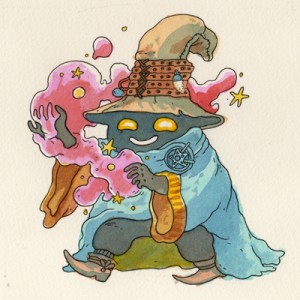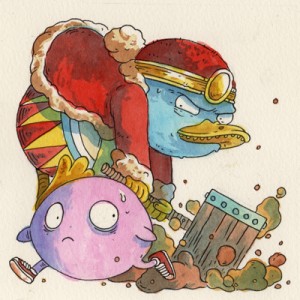 Final Fantasy 3, Kirby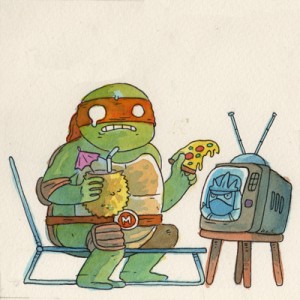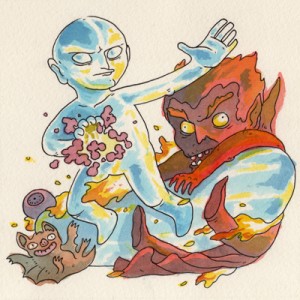 Teenage Mutant Ninja Turtles 3, Silver Surfer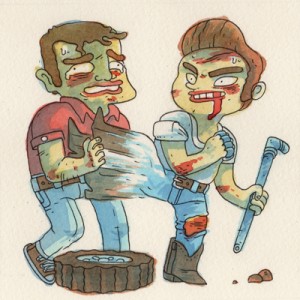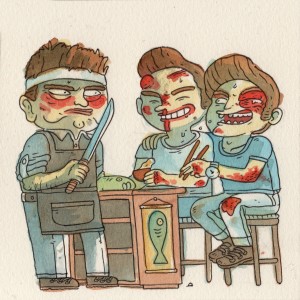 River City Ransom, River City Ransom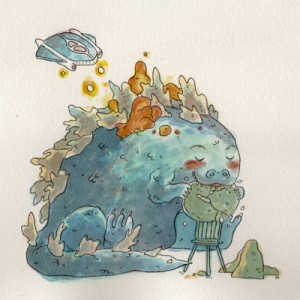 Nintendo Pro Wrestling, Godzilla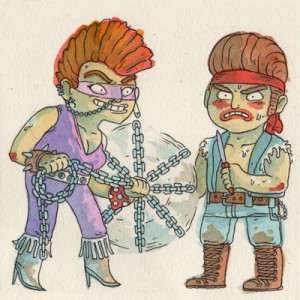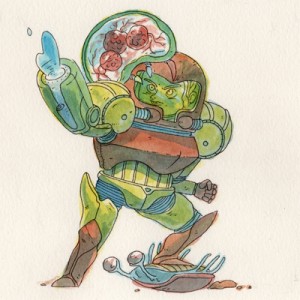 Double Dragon, Metroid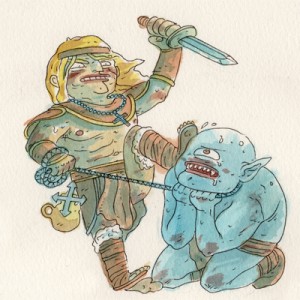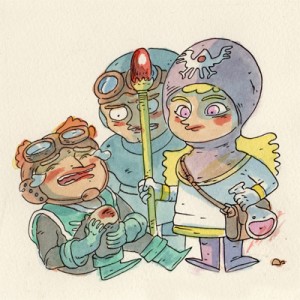 Castlevania, Dragon Quest/Warrior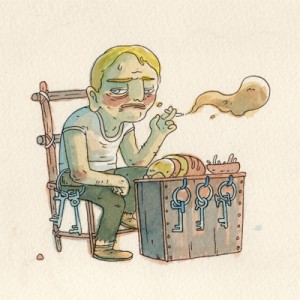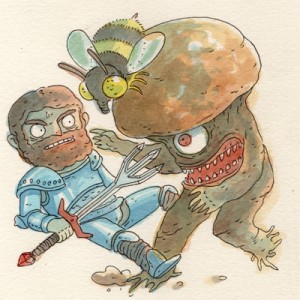 Faxanadu, Faxanadu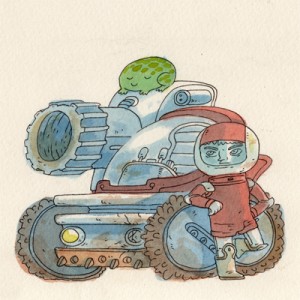 Blaster Master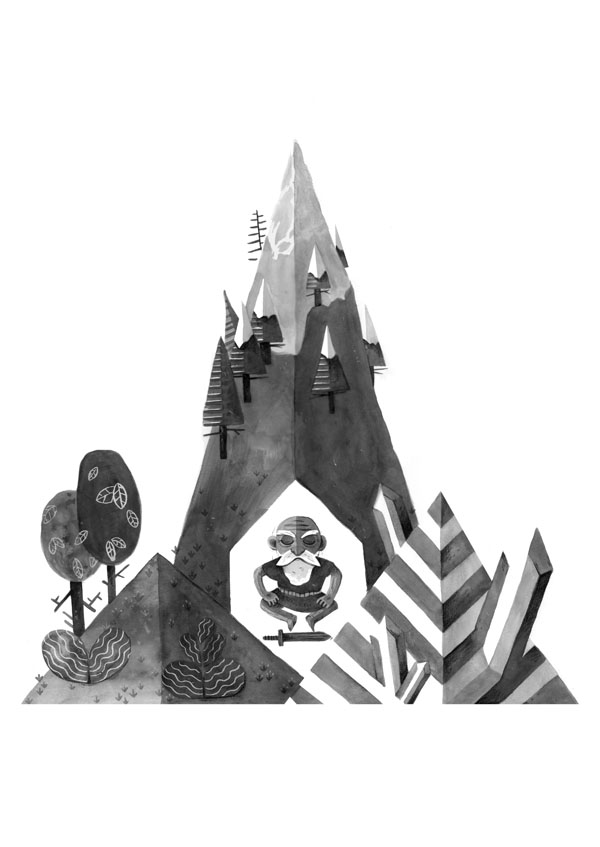 My illustration for an upcoming 8/16 bit video game art zine organised by Jimmy Giegerich.
I haven't worked in black and white for a while. It was super fun to break away from all the line work of my 8 Bit Dreams and try to experiment a bit more just with shapes. I've been admiring the works of a bunch of illustrators recently who really seamlessly blend bold shapes with fine line work. I'd love to experiment a bit more with that, as the tension and dynamic it creates is really exciting. My 8 Bit Dreams series, while really fun, was quite limiting in how I could experiment, it was more about refining the one singular way of working than broadening my skills.
Now, the freedom to experiment.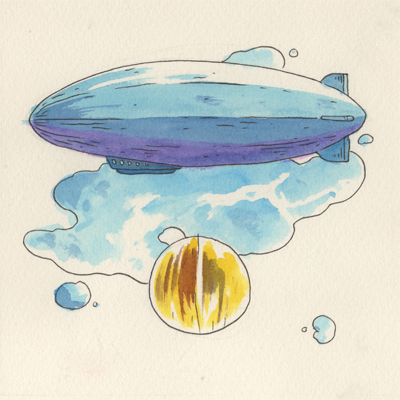 You can purchase this illustration here.