Posts Tagged 'triforce'
recent exhibitions

recent projects
An upcoming video game art zine has been put together by the incredible Jimmy Giegerich, whose stomach churning, pus seeping illustrations I'm sure you're all familiar with. There are over 60 artists contributing, including Zac Gorman, Kali Ciesmier, Sam Bosma .
This book is going to celebrate the "Battle of the Bits", when game systems (mostly) came on cartridges, and school yard boasts were made over bits. 8, 16, 32, 64.
If you'd like to essentially preorder a copy of the book, and check out some samples of the art that's going to be in it, head over to the kickstarter page that's now running. The funding target was hit in the first 24 hrs, so I'm sure there'll be more goodies added to the pile soon. Get in there folk!

These are all the custom NES illustrations I did as a part of my 8 Bit Dreams series. There are a lot of them. Some of these I've shown before, but others are brand new ladies and gentlemen.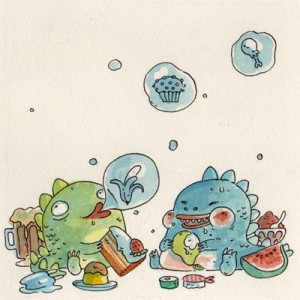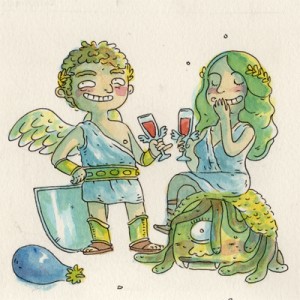 bubble bobble, kid ikarus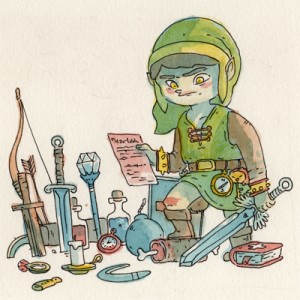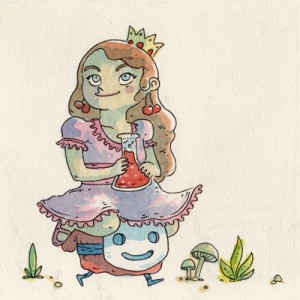 Legend of Zelda, Super Mario Bros 2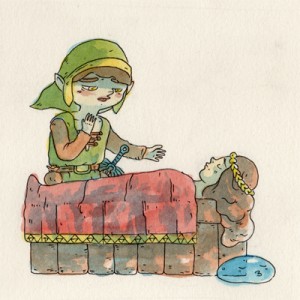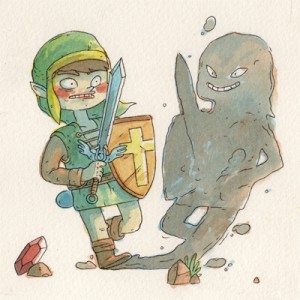 Legend of Zelda 2, Legend of Zelda 2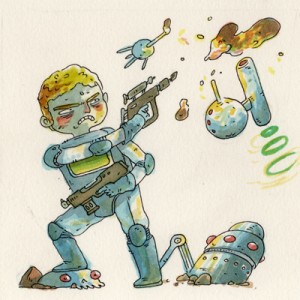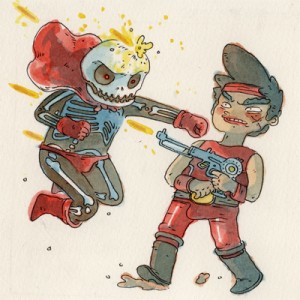 Journey to Silius, Clash at Demonhead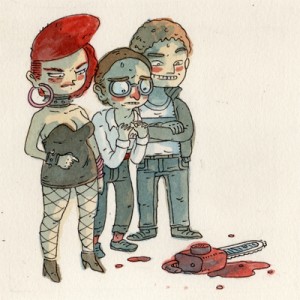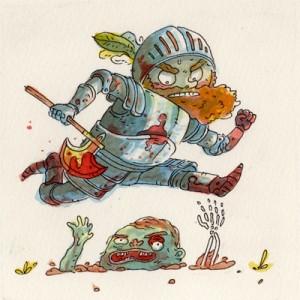 Maniac Mansion, Ghosts and Goblins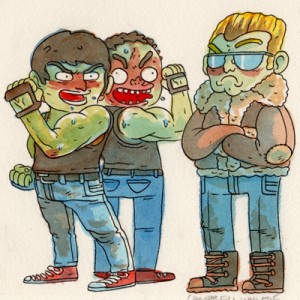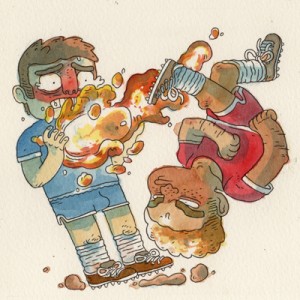 Bad Dudes, NES World Cup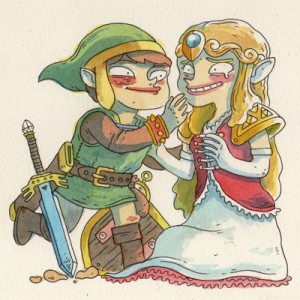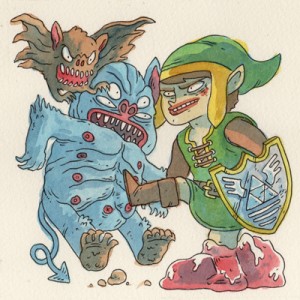 Legend of Zelda, Legend of Zelda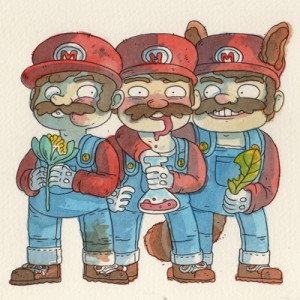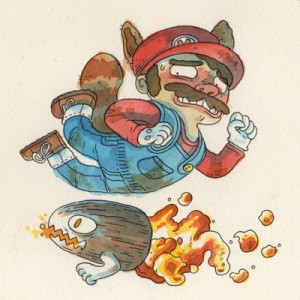 Super Mario Bros 123, Super Mario Bros 3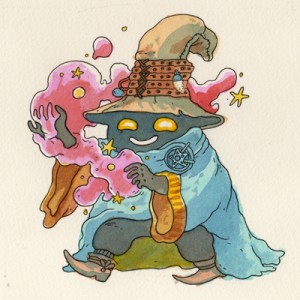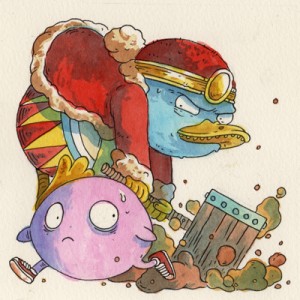 Final Fantasy 3, Kirby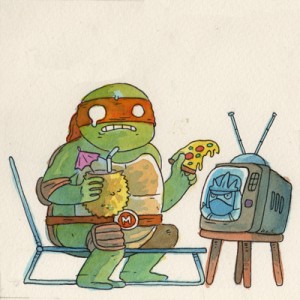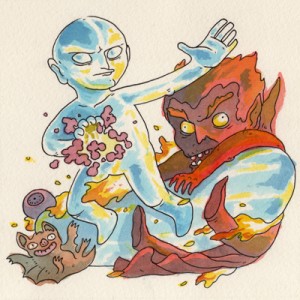 Teenage Mutant Ninja Turtles 3, Silver Surfer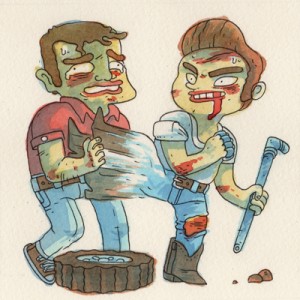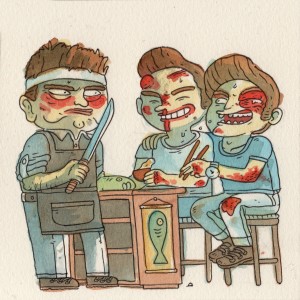 River City Ransom, River City Ransom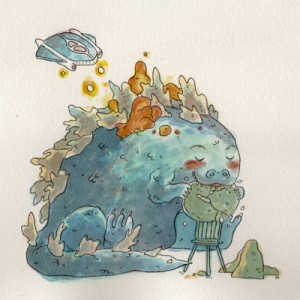 Nintendo Pro Wrestling, Godzilla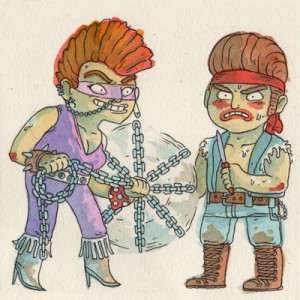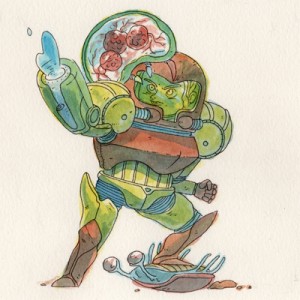 Double Dragon, Metroid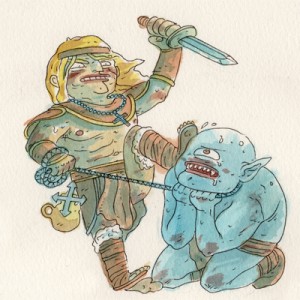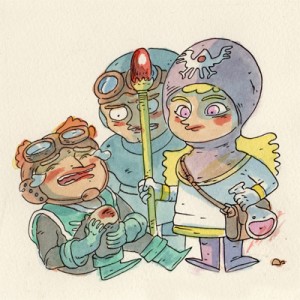 Castlevania, Dragon Quest/Warrior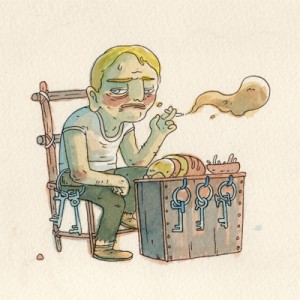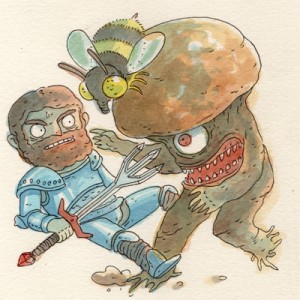 Faxanadu, Faxanadu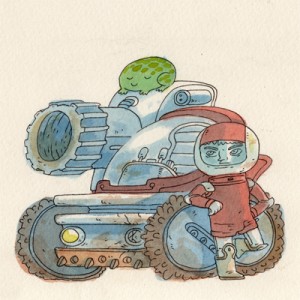 Blaster Master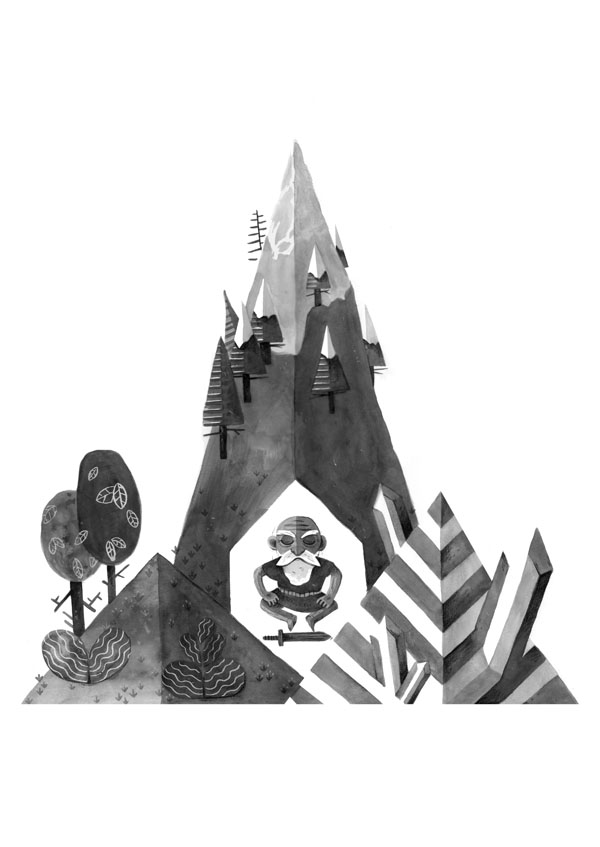 My illustration for an upcoming 8/16 bit video game art zine organised by Jimmy Giegerich.
I haven't worked in black and white for a while. It was super fun to break away from all the line work of my 8 Bit Dreams and try to experiment a bit more just with shapes. I've been admiring the works of a bunch of illustrators recently who really seamlessly blend bold shapes with fine line work. I'd love to experiment a bit more with that, as the tension and dynamic it creates is really exciting. My 8 Bit Dreams series, while really fun, was quite limiting in how I could experiment, it was more about refining the one singular way of working than broadening my skills.
Now, the freedom to experiment.