Posts Tagged 'star wars'
recent exhibitions

recent projects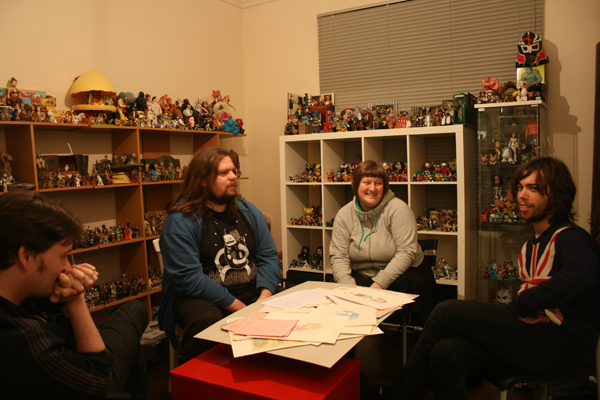 I have assembled a crack team of elite comics creators who meet (in)frequently to discuss our global conquest of all things comicy. This team includes (from left to right)
Luke Milton
Playwrite, comicwrite, blogwrite, writewrite and creator of the horribly offensive Bunnies Who Hate.
Edward J Grug
Disturbingly prolific comics machine with more finished comics and ongoing works than there are words.
Jessica Mcloud
Crafter of the cutest comics known to man and the deadliest woman with an excel spreadsheet in the world.
Topics covered included.
What's this Scott Pilgrim thing?
Floppy landscape books are gross.
What colour was Luke's lightsaber?
Ninja is a big book.
We like buying arts prints.
Hurry up and make your comic already!
The committee will commit again soon, with new hard and heavy (breathing) topics covered.
Watch out!