Posts Tagged 'legend of zelda'
recent exhibitions

recent projects
Hi beautiful peoples,
Christmas is fast approaching, and I'm assuming you're going to be wanting to shower a loved one in some delicious geeky goodness. Or perhaps, you yourself crave some showering. Well, I'm here to help.
Following is a wrap up of my current purchasables that can be shipped to you. (note, not by ship, it'll probably arrive by plane) All illustrations and prints are printed on standard sized paper, which means they can be mounted in inexpensive frames from IKEA. I really don't like the idea of paying more for the frame than you did for the print, but if you want to last out, who am I to stop you?
For this project, I aimed to do one spot illustration a day, working my way through the original 799 Nintendo Entertainment System games. I made it through one years worth of pictures, before receiving an arts grant to work on my graphic novel, which meant I had to put the project on hold. A lot of the original illustrations are still available, but you can also commission me to do an illustration in that style and format based on anything you want. It doesn't have to be a NES game, it can be from any console, any tv show, any book, anything.
Available to purchase here.
I did this illustration for the wonderful kickstarted zine Bits in Multiples of 8, which was pulled together by Jimmy Giegerich. The whole thing is full of fantastic artworks, and I'm really happy to have been a part of it.
Available to purchase here.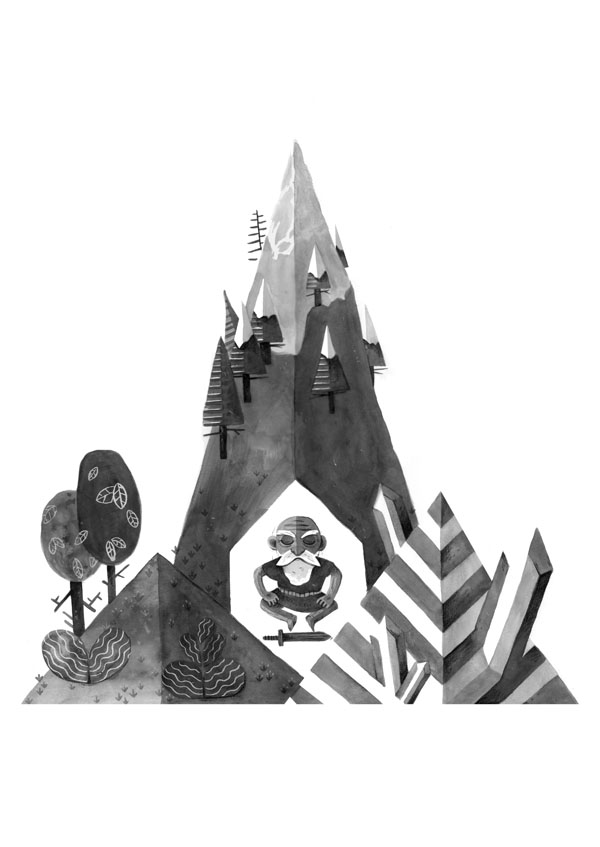 This illustration was for the epic Pokemon: Battle Royale exhibition that was held at the Light Grey Art Lab. Each artist was assigned one of the original Pokemon to depict, and I was granted Rattata. This picture displays the top percentile Rattata in his underground home, having returned from a long tournament of battles.
Available to purchase here.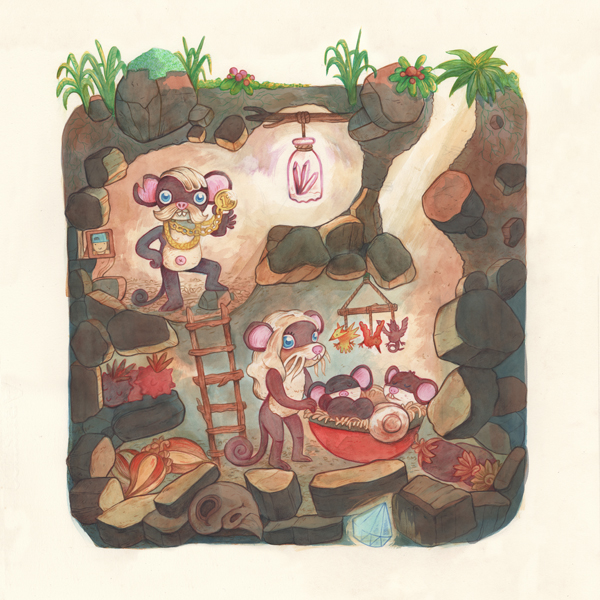 Zelda Isometrics
These were a series of Zelda themed illustrations I did last year. They feature a selection of monsters from the overworld in their natural habitat. Some of the original framed illustrations are available to buy, as are prints.
Available to purchase here.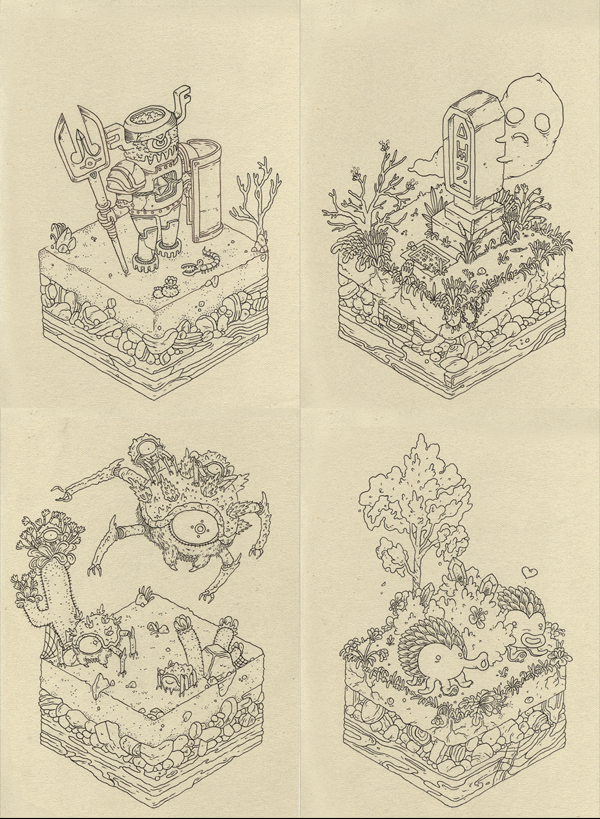 This illustration was completed for the first exhibition at Bottleneck Gallery in NYC earlier this year. It depicts my favorite little posse from Game of Thrones after their flee their home and go camping for a while,
Available to purchase here.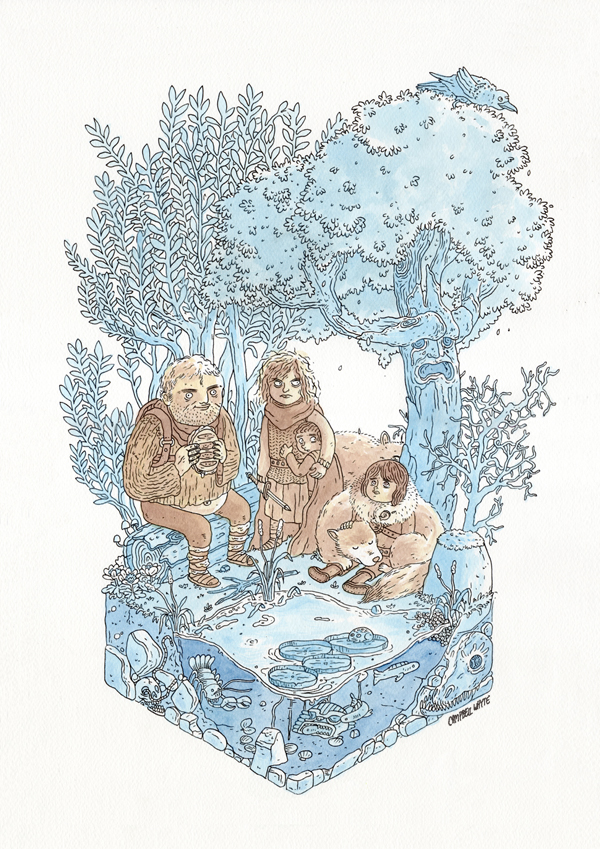 One of my favorite games, with one of the trickiest boss battles of all time, weeds!
This illustration was part of the Fangamer Versus AttractMode exhibition that coincided with this years PAX.
Available to purchase here.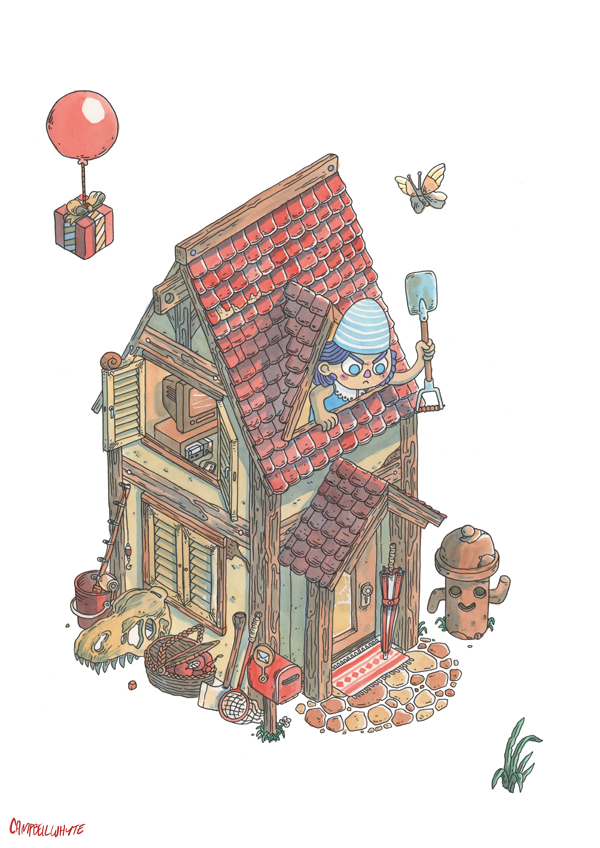 An upcoming video game art zine has been put together by the incredible Jimmy Giegerich, whose stomach churning, pus seeping illustrations I'm sure you're all familiar with. There are over 60 artists contributing, including Zac Gorman, Kali Ciesmier, Sam Bosma .
This book is going to celebrate the "Battle of the Bits", when game systems (mostly) came on cartridges, and school yard boasts were made over bits. 8, 16, 32, 64.
If you'd like to essentially preorder a copy of the book, and check out some samples of the art that's going to be in it, head over to the kickstarter page that's now running. The funding target was hit in the first 24 hrs, so I'm sure there'll be more goodies added to the pile soon. Get in there folk!

These are all the custom NES illustrations I did as a part of my 8 Bit Dreams series. There are a lot of them. Some of these I've shown before, but others are brand new ladies and gentlemen.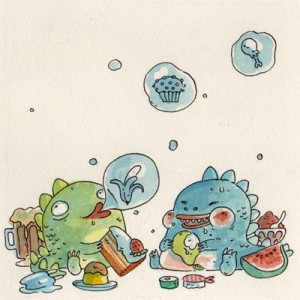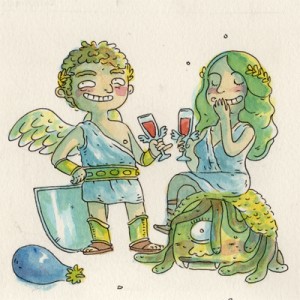 bubble bobble, kid ikarus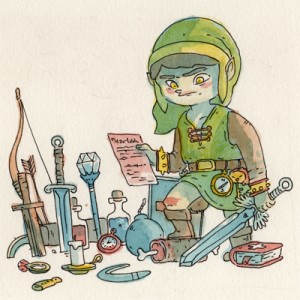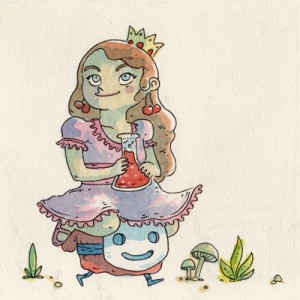 Legend of Zelda, Super Mario Bros 2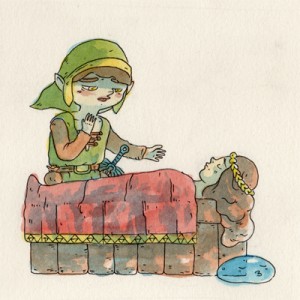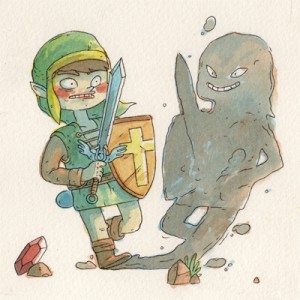 Legend of Zelda 2, Legend of Zelda 2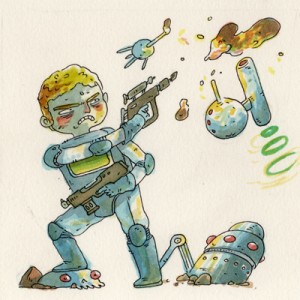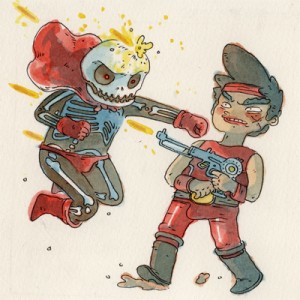 Journey to Silius, Clash at Demonhead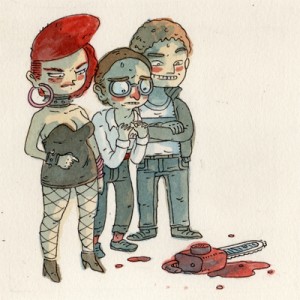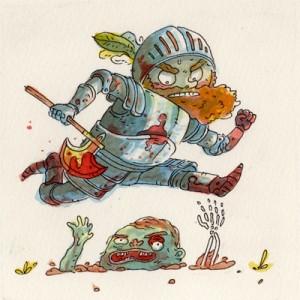 Maniac Mansion, Ghosts and Goblins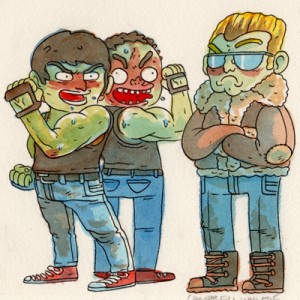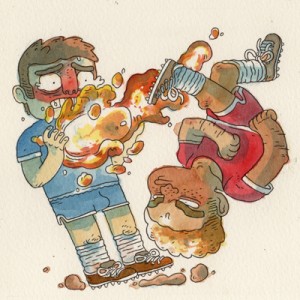 Bad Dudes, NES World Cup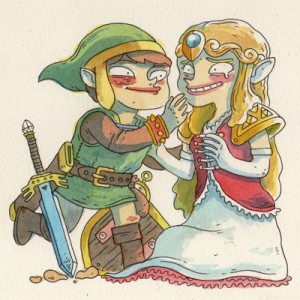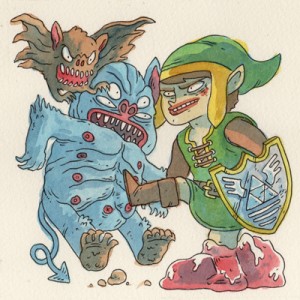 Legend of Zelda, Legend of Zelda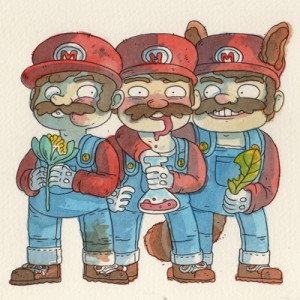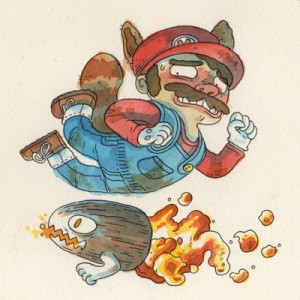 Super Mario Bros 123, Super Mario Bros 3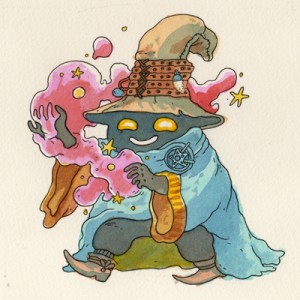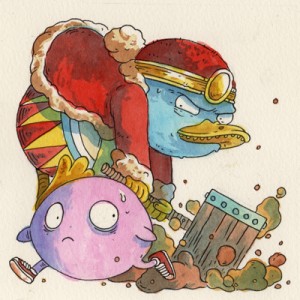 Final Fantasy 3, Kirby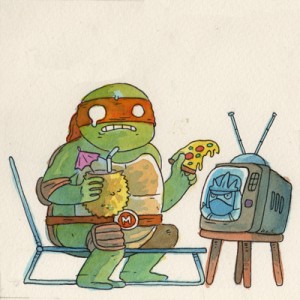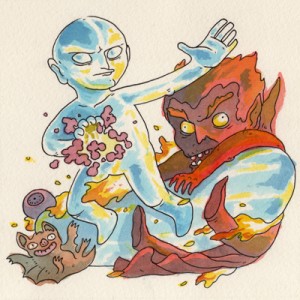 Teenage Mutant Ninja Turtles 3, Silver Surfer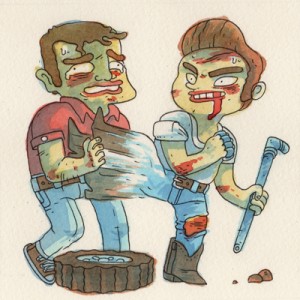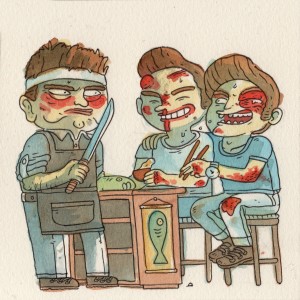 River City Ransom, River City Ransom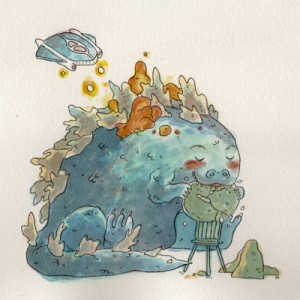 Nintendo Pro Wrestling, Godzilla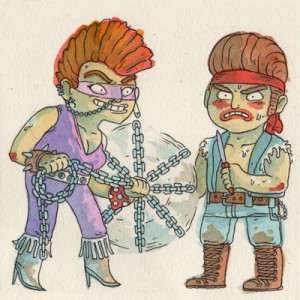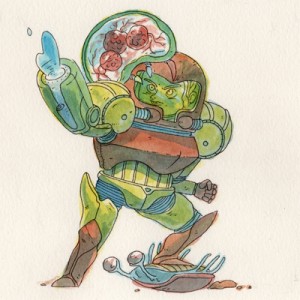 Double Dragon, Metroid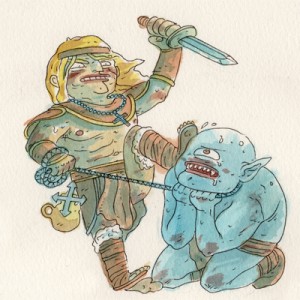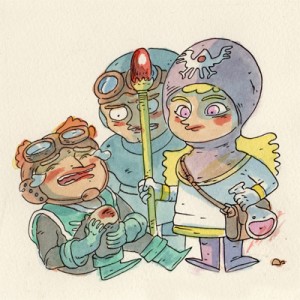 Castlevania, Dragon Quest/Warrior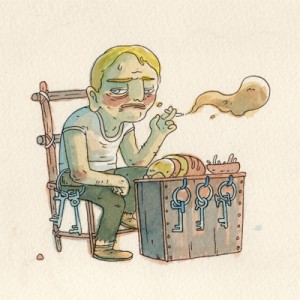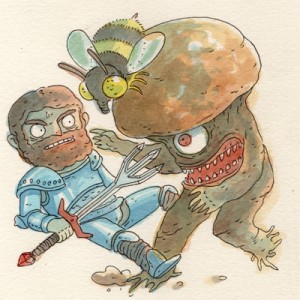 Faxanadu, Faxanadu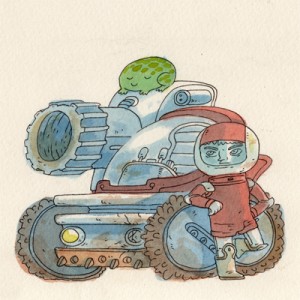 Blaster Master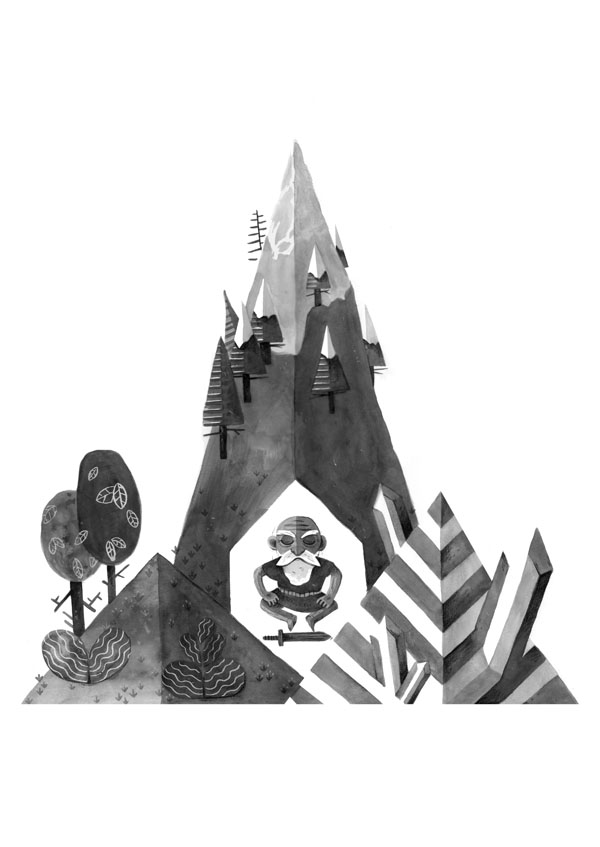 My illustration for an upcoming 8/16 bit video game art zine organised by Jimmy Giegerich.
I haven't worked in black and white for a while. It was super fun to break away from all the line work of my 8 Bit Dreams and try to experiment a bit more just with shapes. I've been admiring the works of a bunch of illustrators recently who really seamlessly blend bold shapes with fine line work. I'd love to experiment a bit more with that, as the tension and dynamic it creates is really exciting. My 8 Bit Dreams series, while really fun, was quite limiting in how I could experiment, it was more about refining the one singular way of working than broadening my skills.
Now, the freedom to experiment.


Totally awesome pizza jockey and Environmental Science nerd Nikki Rains sent me pictures of her recently completed tattoo that was in part, inspired by my Legend of Zelda isometric illustrations. Her tattoo artist
Taylor Henze developed the design and included a bunch of native Iowa plants and animals including the American Goldfinch, Black Eyed Susan, Purple clover, Purple Coneflower, Butterfly Milkweed and even Tama Soil.
This is totally gorgeous and exciting, I love the way Nikki has taken the basic layout and personalised it.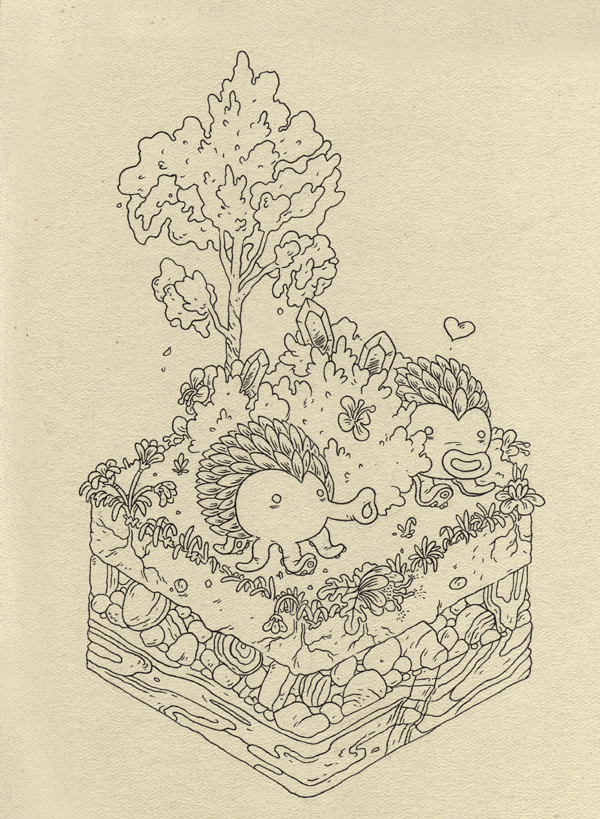 As part of my 8 Bit Dreams series, I'm not only working through all of the original Nintendo games, but I'm also taking commissions for specific games. Here's a selection of ones I did last year for various people. These are heaps of fun to do, knowing that they're all going to a good home. If you're interested in commissioning a piece of your own, you can do so over at my Etsy shop here.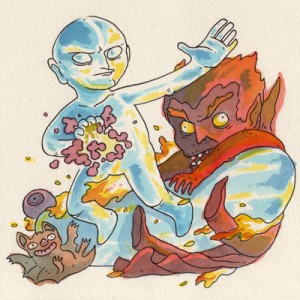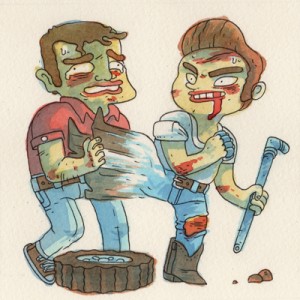 Silver Surfer, River City Ransom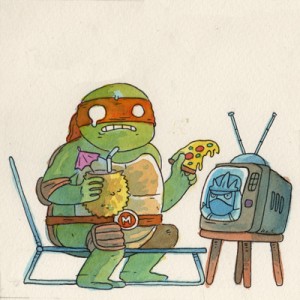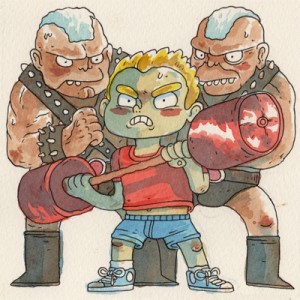 Teenage Mutant Ninja Turtles III: The Manhattan Project, The Simpsons: Bart vs. The Juggernauts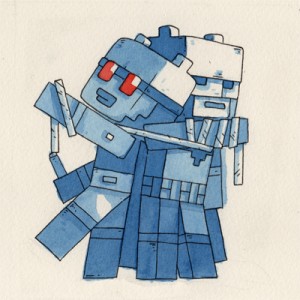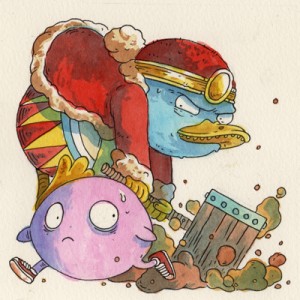 Batman: Arkham Asylum (done in the style of Minecraft), Kirby's Adventure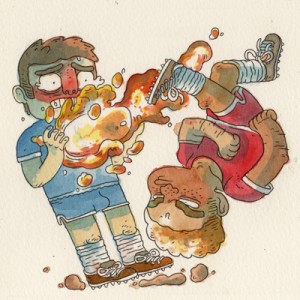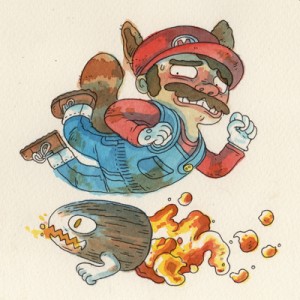 NES World Cup, Super Mario Brothers 3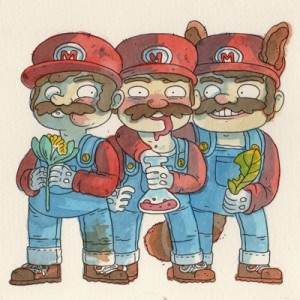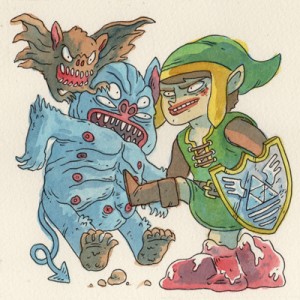 Super Mario Brothers 1 2 3, Legend of Zelda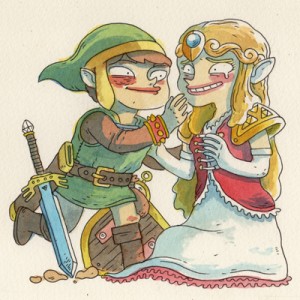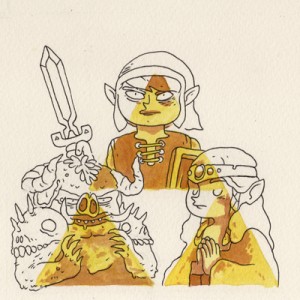 Legend of Zelda (both)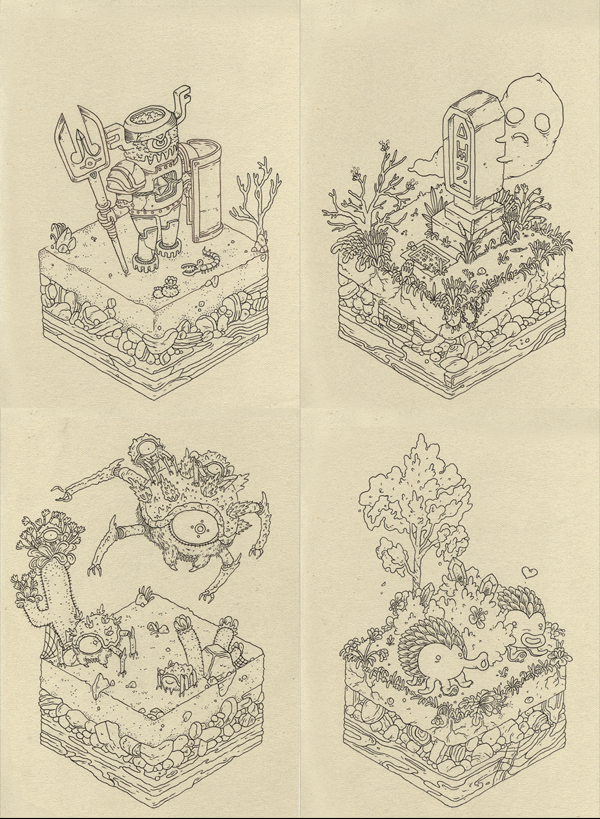 A while ago I started a small project where I was doing illustrations for each of the monsters from the original Legend of Zelda game. I'm making the first wave of illustrations available to purchase over on my Etsy store.
Each piece is a framed, signed original, ready to hang an prettify your home.
Available to purchase are the Tektites, Ghilni, Armos and River Zora and each costs $250 plus postage. Once these are sold, I'll release the second wave of monsters!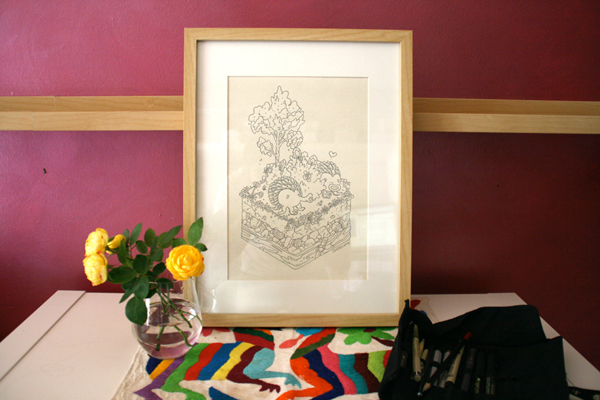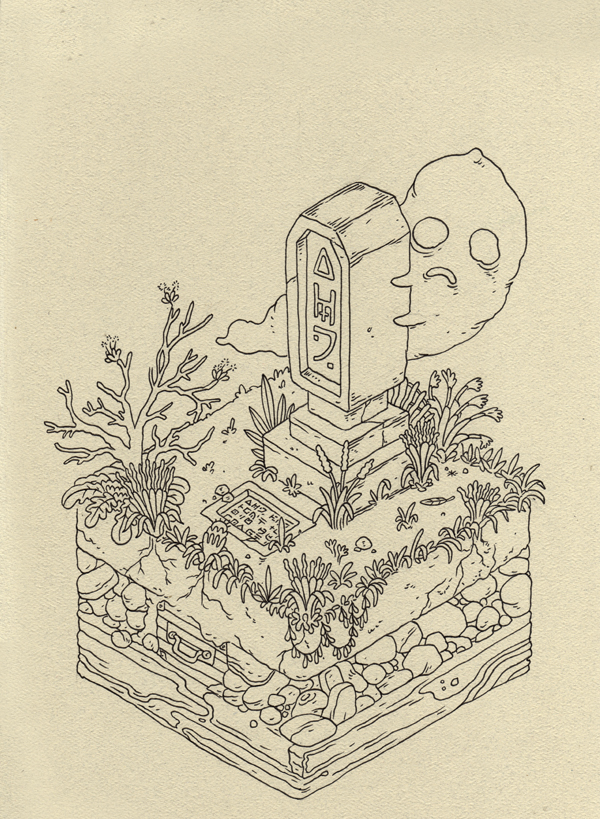 I've been working on a series of illustrations based on the Legend of Zelda
which are going to be a part of the Emulator gaming event which is happening in Brisbane next month.
Each illustration will feature one enemy from the overworld on a small plot of land. I'll then be stitching them all together to form a map of the overworld, it should be pretty cool when it's all done. So far I've done the Octorock, Moblin, Armos, Zora, Tektite and Ghini You can see all of the enemies I've illustrated so far right here.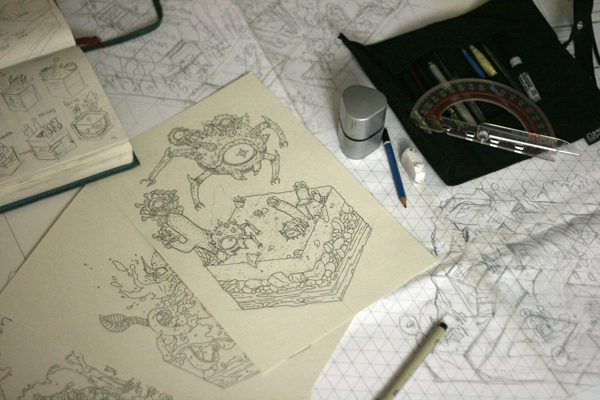 I've been super busy this last couple of weeks and so the 8 Bit Dreams have been put on hold for just a while. A great opportunity has come up, that I've jumped on, which has taken up pretty much all of my creative time. Unfortunately I can't post anything about it at the moment, but it'll be exciting when I can.
I'll also be in an upcoming video game themed event/exhibition called Emulator. You can see a preview of my work above.