Posts Tagged 'isometric'
recent exhibitions

recent projects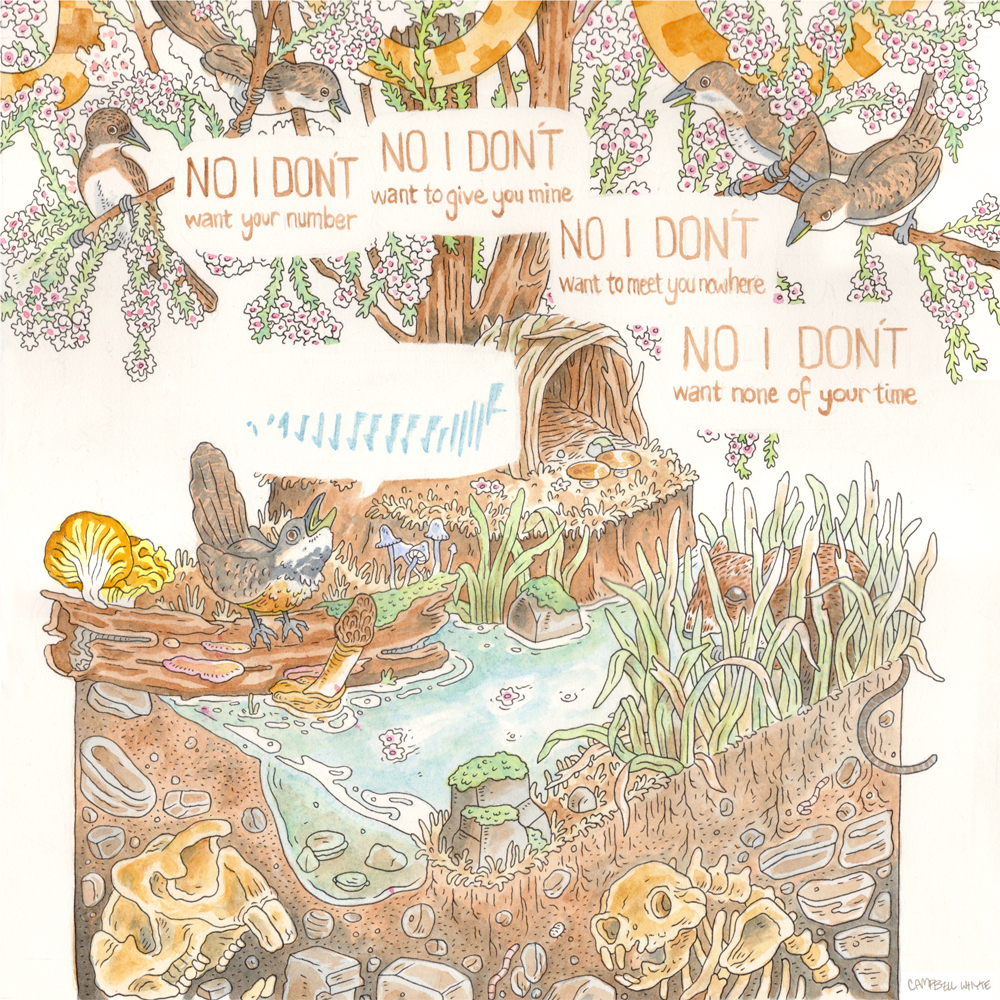 An illustration of the rare Noisy Scrub Bird for the upcoming Egg Tooth group exhibition at Spectrum Gallery Space. The amazing Elizabeth Marruffo has coordinated over 40 artists to respond to endangered bird species of Western Australia for the project.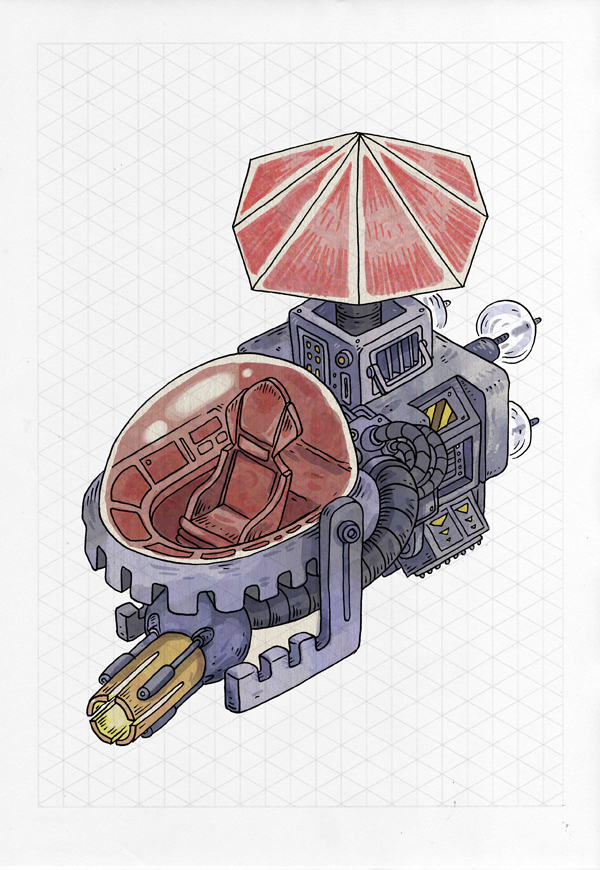 I redesigned the classic Wily Machine to fall in line with the later interpretations of the ship. I love the skull design and wanted to bring that back.
It's hard to incorporate an over sized skull in to a design without it being ridiculously obvious. I tried my hardest, but suspect I failed in that regard.
There was a temptation to design Wily's skull ship to be super elegant and minimalist, which obviously suits his aesthetic far more. I imagine that this skull ship is only in it's prototype stage, and he is forced to use it before it's ready.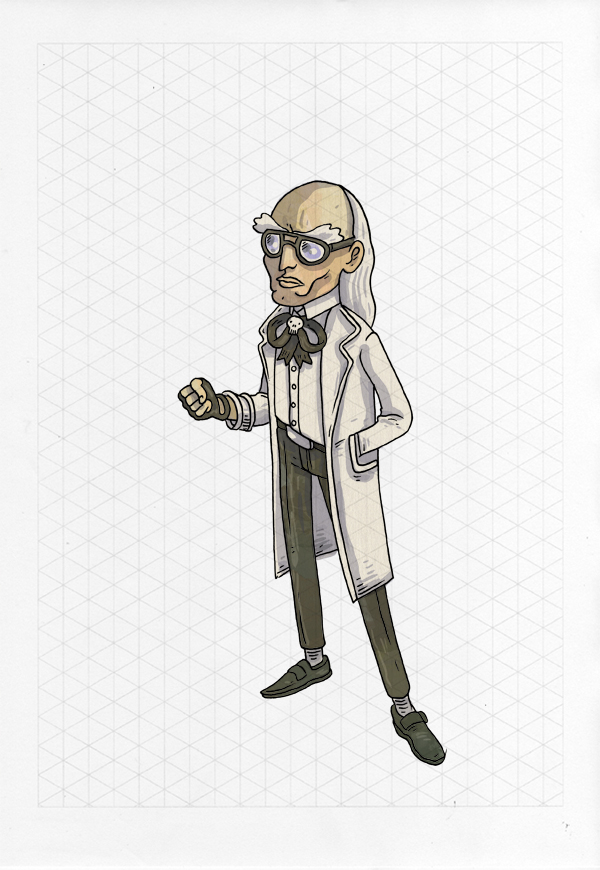 To start with, yes, Doctor Wily is Karl Lagerfeld.
The classic designs of Wily and Light are cut from too similar a cloth. I wanted to push Wily in a very different direction from his classic "mad scientist" look. Their appearance, costuming, physique should all visually describe their characters philosophy towards robots.
Wily views them as being tools, things to own, use, enhance OUR lives.
Light views them as beings in their own rights, capable of full and meaningful existences beyond ones simply in relation to ours.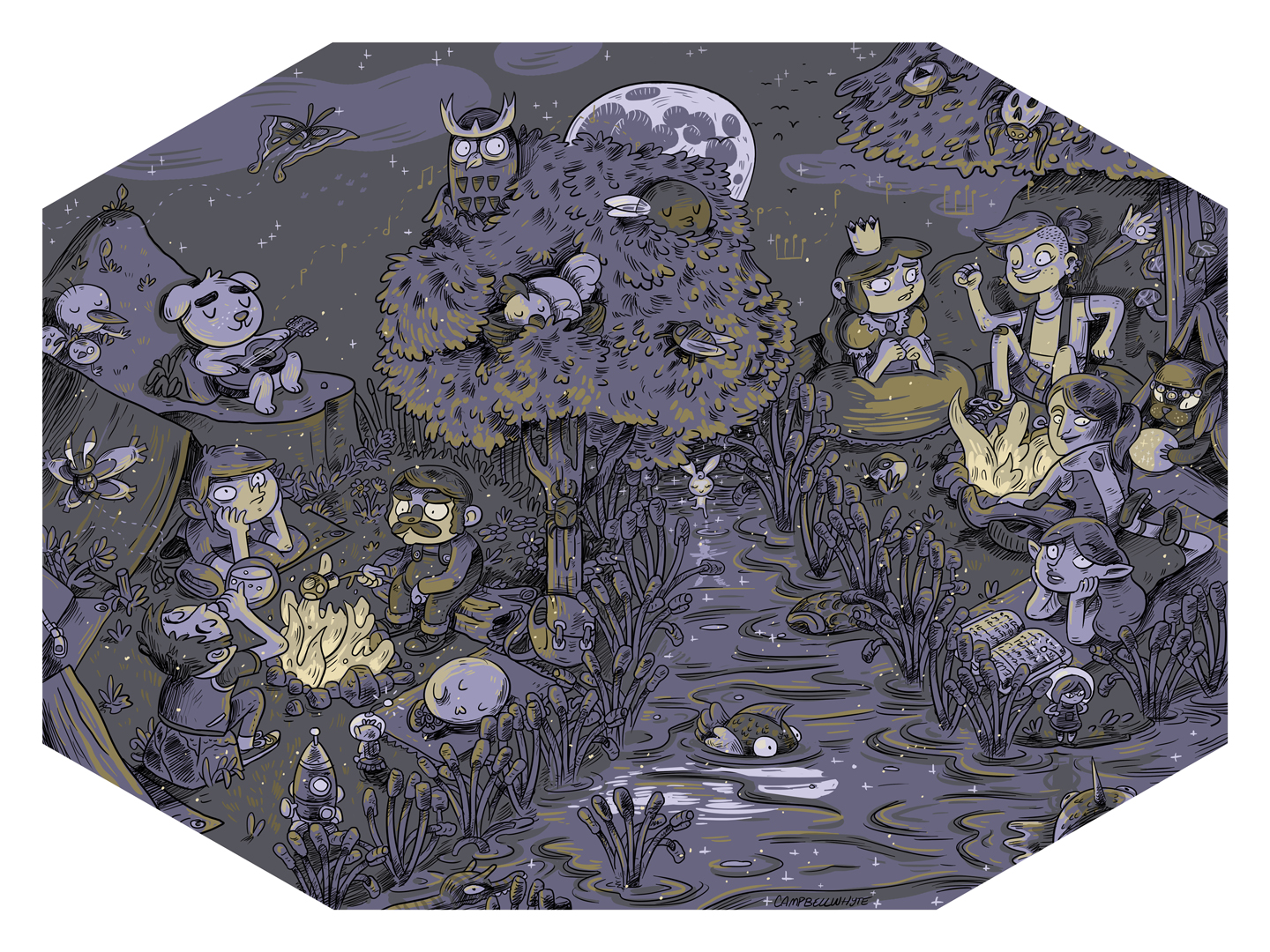 I'm pretty thrilled to reveal my new print for the upcoming Fangamer X Attractmode even that's happening in Seattle on August the 31st. Please click the above image for a much larger version.
Last year I created this Animal Crossing print, depicting the most diabolical of boss battles.
With the theme of this years exhibition being "X", I wanted to play with a bit of cross pollination of some of Nintendo's prime franchises. See how many references, characters and creatures you can spot. You'll be able to pick up prints from the Fangamer website after the exhibition opens.
UPDATE – the illustration is now available to purchase here.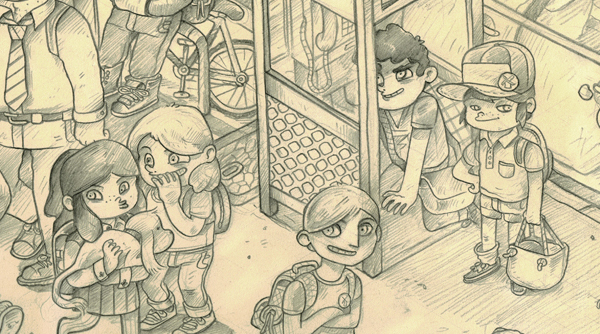 Sorry about the delay with this weeks page, I was at the Venice Biennale and didn't have my computer with me. You can read away here though…