Posts Tagged 'fire'
recent exhibitions

recent projects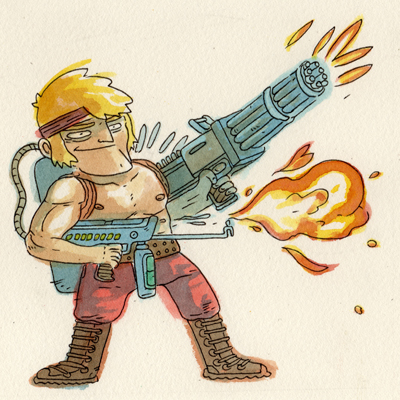 You can pick up the original here.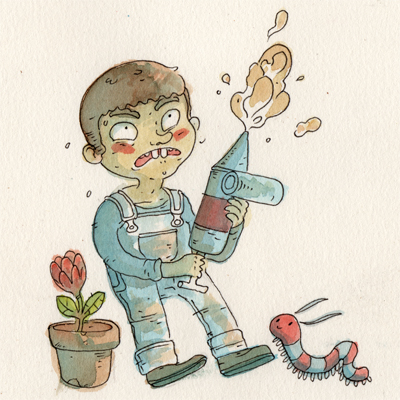 You can purchase the original of this work here.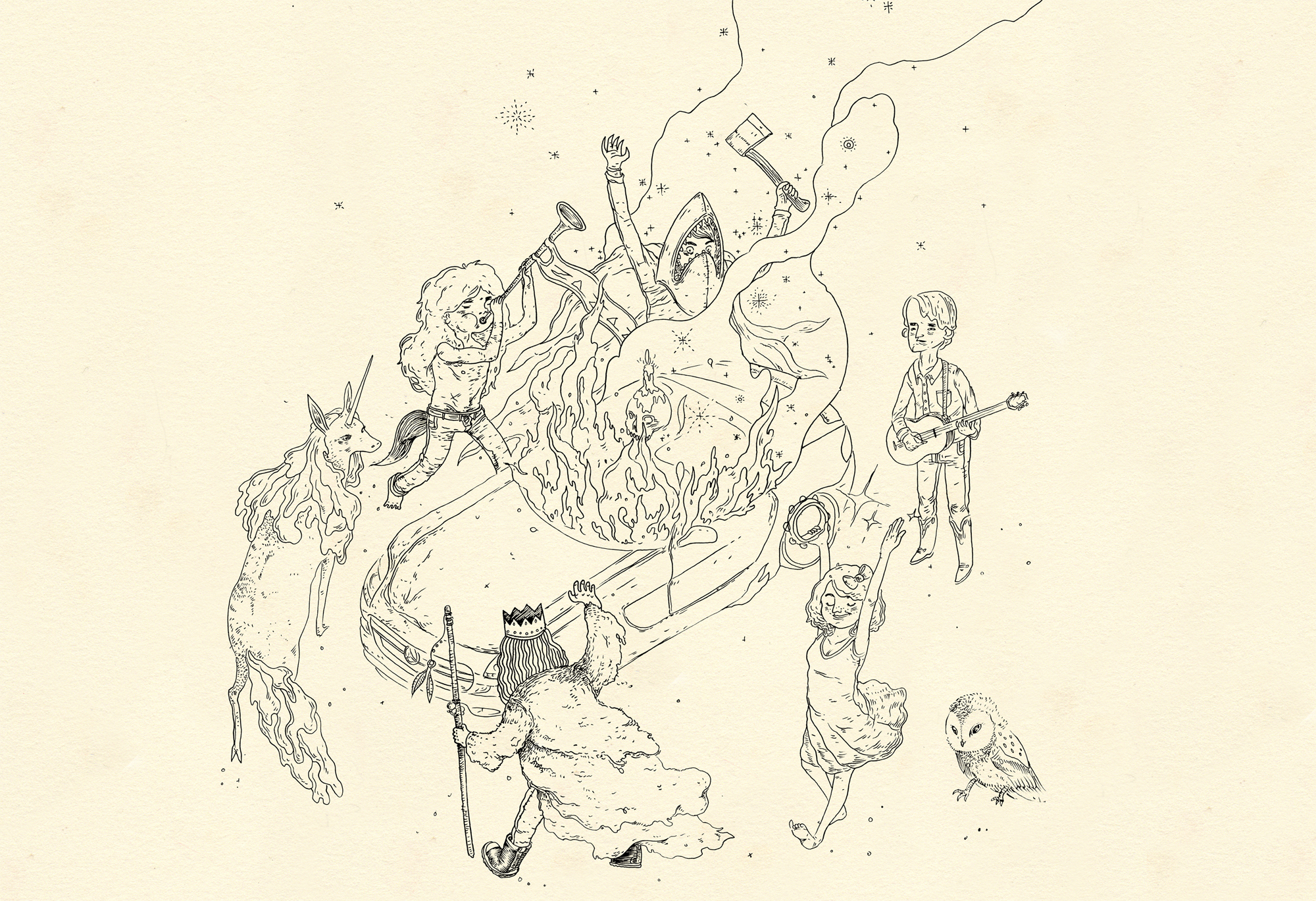 This was an illustration that I did for the New Perth exhibition but I decided to leave out of the show, I couldn't quite figure out how to make it work within the installation as a whole. I still quite like it though.
(click to embiggen, the line work is really fine and looks a bit fuzzy at smaller sizes)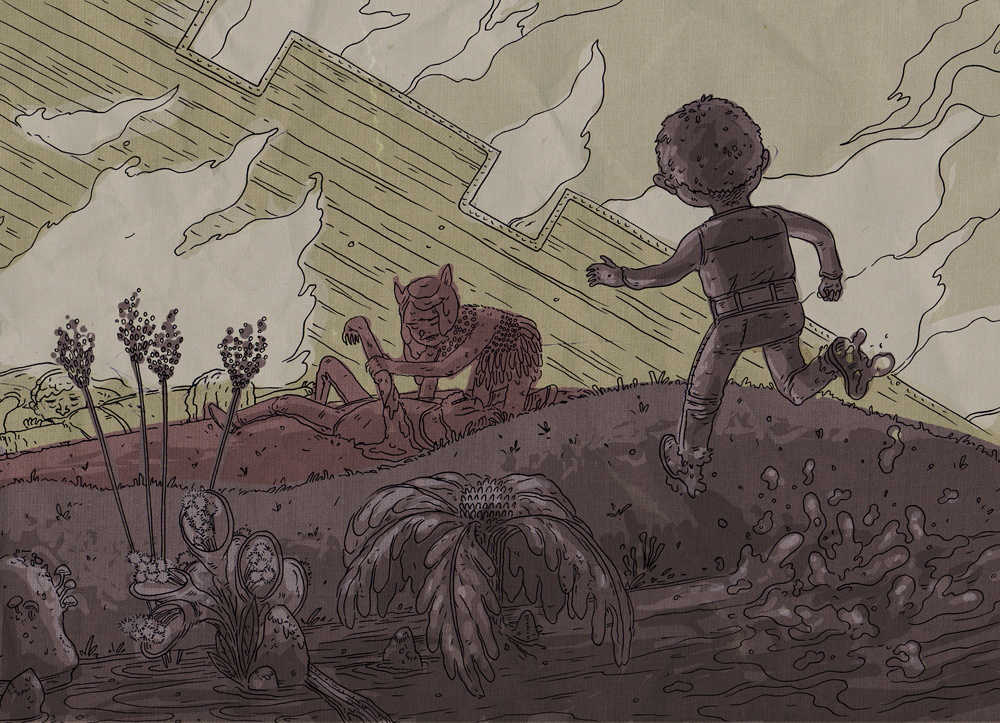 Tonight, more dungeoneering!
We last left our heroes battling a giant fanged platypus. Crabs stuck in the mud, Tiefling 3000 in belly of the beast, fighting his way out, Lamb drowning under the creatures crushing weight and Haroldo attempting to cast spells on it.
Above is an illustration of the airship crash that occurred last episode.
You can follow the adventures at Jimmerish FM download past episodes on itunes and check out the wiki.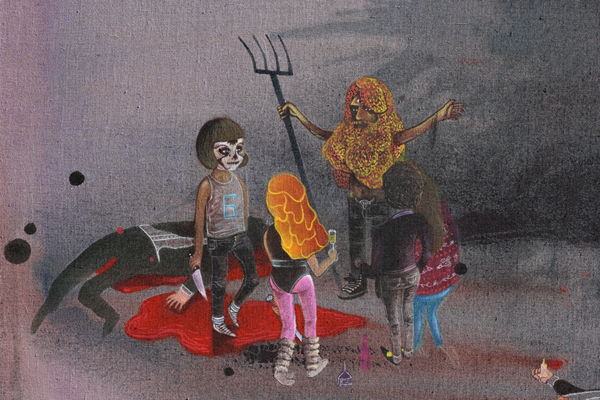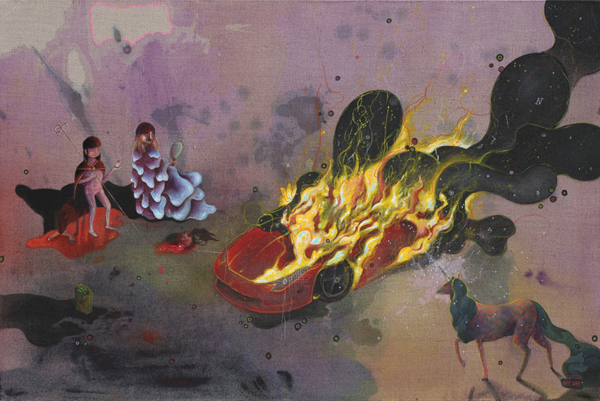 Here are two previews from my upcoming exhibition "new perth".
The top is a selection from a larger work and the second is an entire painting.
For this exhibition I've put together seven large linen paintings, a number of drawings a small sculpture and will be doing a wall work within the gallery. I'm really keen on this show encompassing a number of mediums and techniques. I've mentioned before that I've always admired artists whose work is equally successful in different mediums and I thought this exhibition would be a fantastic opportunity to stretch myself.
It's a bit of a daunting task, but I'm confident the works will all sit in the space well together.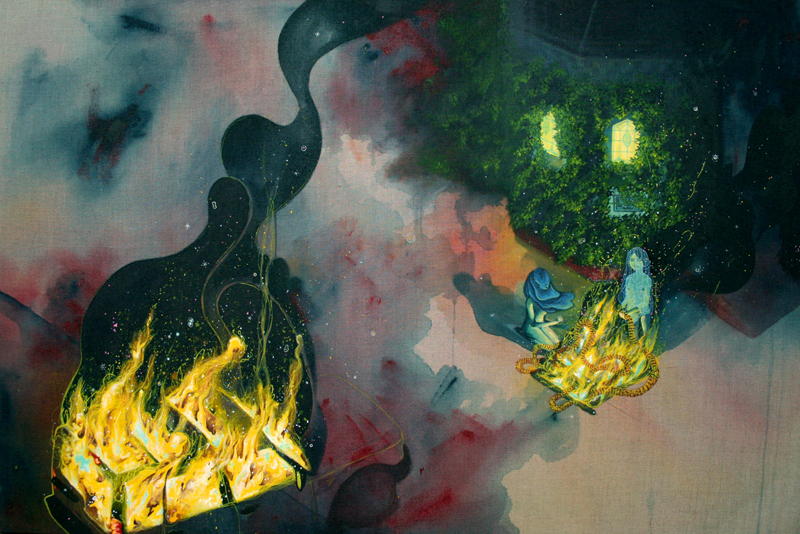 This September 25th I'll be opening my latest exhibition at free range gallery, titled "new perth". I've had this body of work playing in my head for a few years now and am really excited to be able to have the time and space to explore it.
This large installation of paintings, drawing, wall works and sculptures documents a fictional artist led revolution through the streets of Perth, their occupation of architectural spaces and destruction of contemporary values. It's all a riot of sex, ultra violence and mysticism that's glorious propaganda for a ridiculous dream state.
The show draws on my many frustrations with Perth, with being a creative practitioner, with being cast adrift in a sea of apathy, filled with hope and fear and anger. The Jazz Cellar, free range, Gas Works and the lack of studio spaces all pressing on the arts community. All in the shadow of the greatest economic boom this state has ever seen.
There has always been a whine about Perth which I don't want to add to. With the angelic glow of Melbourne and Sydney persistent on the horizon it's often easier to make a your home elsewhere. Unless you feel that Perth is your home. The ground is unstable then, difficult to navigate, this body of work forges ahead with a plan. Foolish and bold and pig headed, as all desperate plans are.
I'll be posting new previews of works leading up to the show as well sketches and studio photos.