Posts Tagged 'exhibition'
recent exhibitions

recent projects

The complete 8 Bit Dreams series at Light Grey Art Lab in Minneapolis.So much fun. You can purchase original illustrations from the online store here.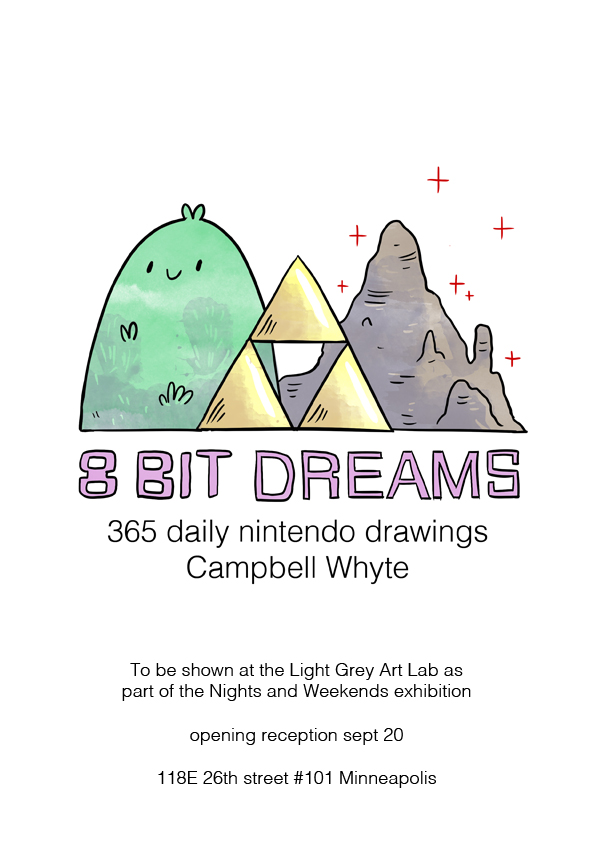 I'm thrilled to announce the exhibiting of my 8 Bit Dreams series of illustrations, to be held at the Light Grey Art lab this September. It will be shown along side a fantastic selection of artists who will be displaying their own "off the clock" projects.
Nights & Weekends
An Exhibition About the Fever to Create
Opening Friday September 20th
alongside the Sketchbook Project: 1703 Miles and Back Tour
7 – 10pm
at Light Grey Art Lab
You can find more details on the exhibition, as well as a full list of artists here. Jump over and join in on Facebook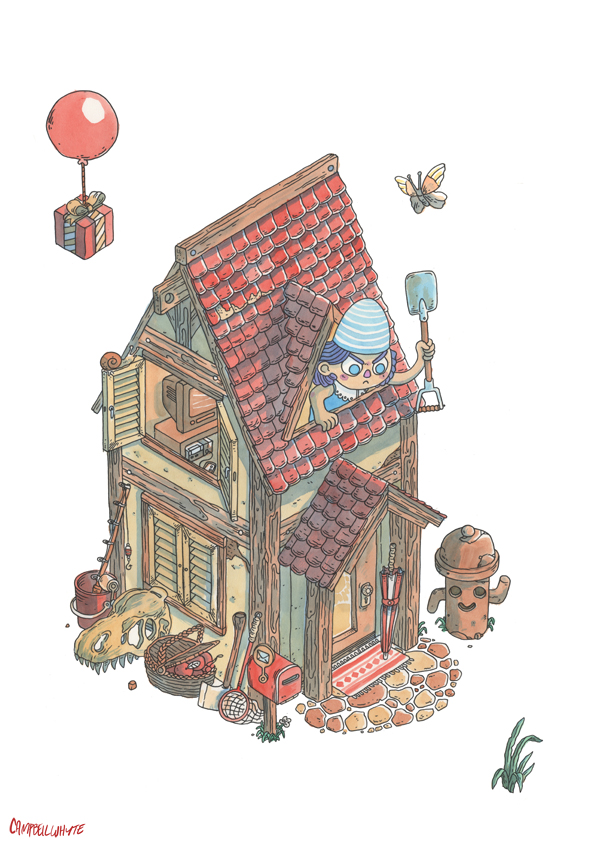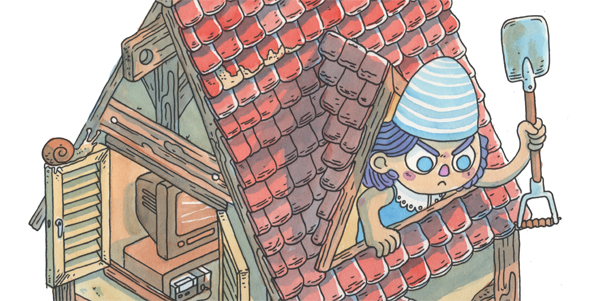 This is my piece for the upcoming VERSUS exhibition put together by Fangamer and Attract Mode for this years PAX.
My work is about the greatest boss battle to feature in any game ever. The never ending task of pulling up weeds in Animal Crossing. It didn't matter if you had earned the golden shovel, dug up the T-Rex fossils, caught the Coelacanth and collected every Gyroid. Those weeds just keep on coming.
Prints will be available to purchase at the exhibition and online.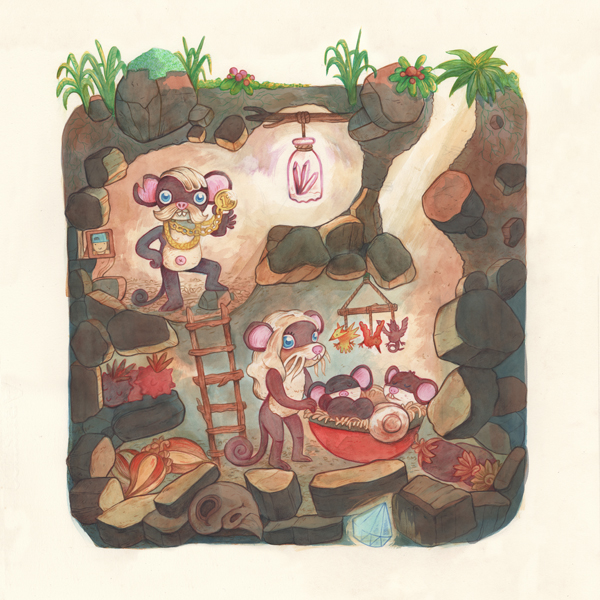 It's finished, my illustration for the upcoming Pokemon Battle Royale exhibition at Light Grey Art Lab. 151 artists each illustrating one of the original 151 Pokemon. I was assigned Rattata for the show, who's basically a purple rat, nothing particularly wild in his design, so I used him as a foundation to do an illustration of a burrow. Apparently Rattata's breed like, well, rats, so we've also got a little brood on the go. It's all about family Yo. I also had the idea of sculpting the burrow in the shape of a Rattata silhouette, but it didn't turn out as clear as I had initially envisioned. I think it's probably mainly due to the berries I stuffed it's legs with. Maybe I should have left them out.
Lots of the other artists involved in the exhibition are sharing their work on twitter, so check them out. All works will be available when the show goes live on the 20th of April, they're all prints and are priced at the super steal of $40. I hope they compile them all in to a book, that'd be amazing.
You can see some of my early sketches for the piece in my previous post here.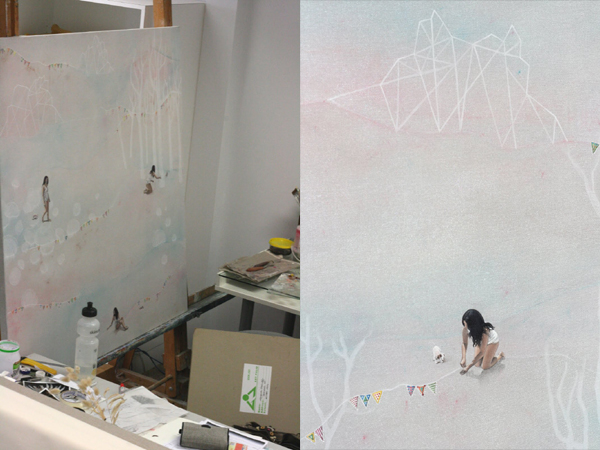 My partner, the incredibly talented artist Elizabeth Marruffo, has just announced her upcoming exhibition at Turner Galleries. The show will be opening on the 13th of April and will feature a collection of new works.
You can see some more preview shots at her website here as well as some small watercolours and samples of the custom frames she had commissioned for the exhibition. It's going to be totally AMAAAAAZING!


Holy Bocconcini folk! I completely forgot to keep you up to date on a bunch of things I've been doing recently, so there'll be some hot updates over the next week or so.
First up is the annual Small Stuff exhibition that is put on by the wonderful Bear and Bird gallery. It's all about providing gorgeous, little and affordable art to peoples like you.
The exhibition is on now, and runs until the 14th of January. I've got some works available in show, which you can pick up here.. They're the unframed pieces stacked like a totem pole on the right. Check out all the other great artworks on the exhibition flickr gallery. There so much great stuff there!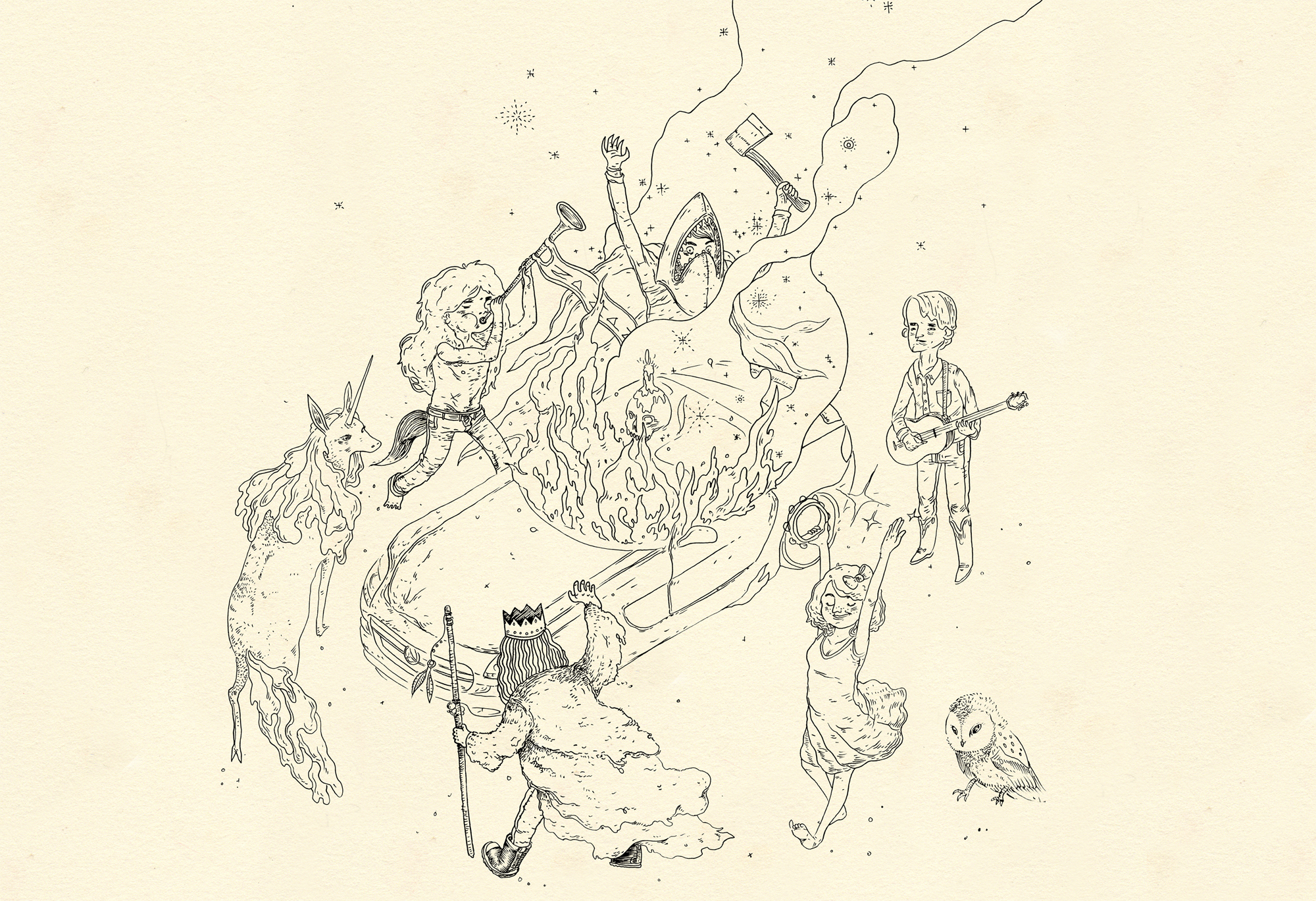 This was an illustration that I did for the New Perth exhibition but I decided to leave out of the show, I couldn't quite figure out how to make it work within the installation as a whole. I still quite like it though.
(click to embiggen, the line work is really fine and looks a bit fuzzy at smaller sizes)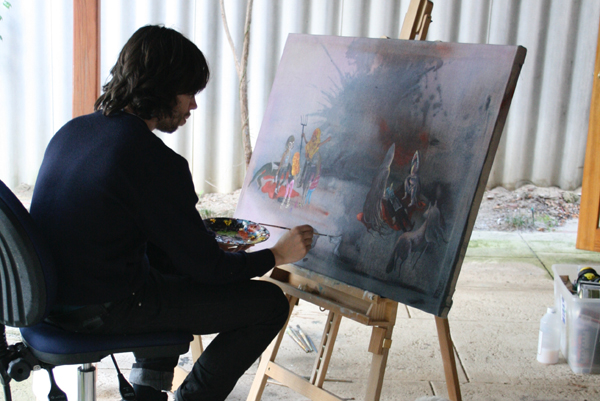 We've decided to move out of our Inglewood studio space at the end of the year.
To celebrate (and to make the moving process that much easier) we're are holding a sale of our works this Sunday from 10am. Original paintings, framed prints, art supplies and various other trinkets will be available. We want to say goodbye to everything, so all works are priced from 5$-$100.
There will be works from myself, Elizabeth Marruffo and James Macneil available.
Come have a browse, with muffins and a cup of tea and pick up a Christmas gift for someone cute (or if you're selfish, for your own cute self)
date: Dec 11
time: 10-2
address: 126 Crawford Rd, Maylands
Jump aboard the facebook event here.