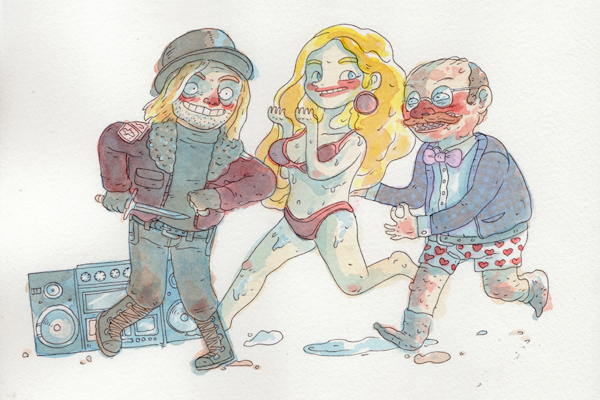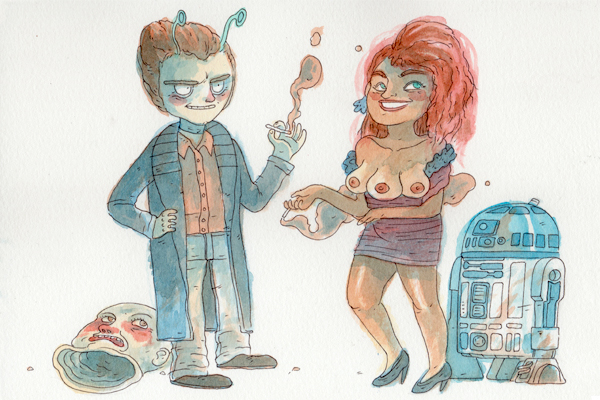 Two more illustrations for The C-List podcast, this time for episodes 2 and 3.
Featuring, Bob the Goon (Batman) and Bixby Snyder (Robocop) as well as Elan Sleezbaganno (Star Wars 2) and Mary (Total Recall).
I've got to play a bit of catch up with the episodes, so you should see more of this series soon.
Tags: batman, boobs, drawing, illustration, line art, luke milton, mike taylor, robocop, sketches, star wars, the c-list, total recall, watercolor, watercolour
---
This entry was posted by
campbell
on Sunday, April 10th, 2011 at 1:34 pm
Filed under
illustration
,
the c-list
Comment
|
Trackback
|
RSS 2.0
---