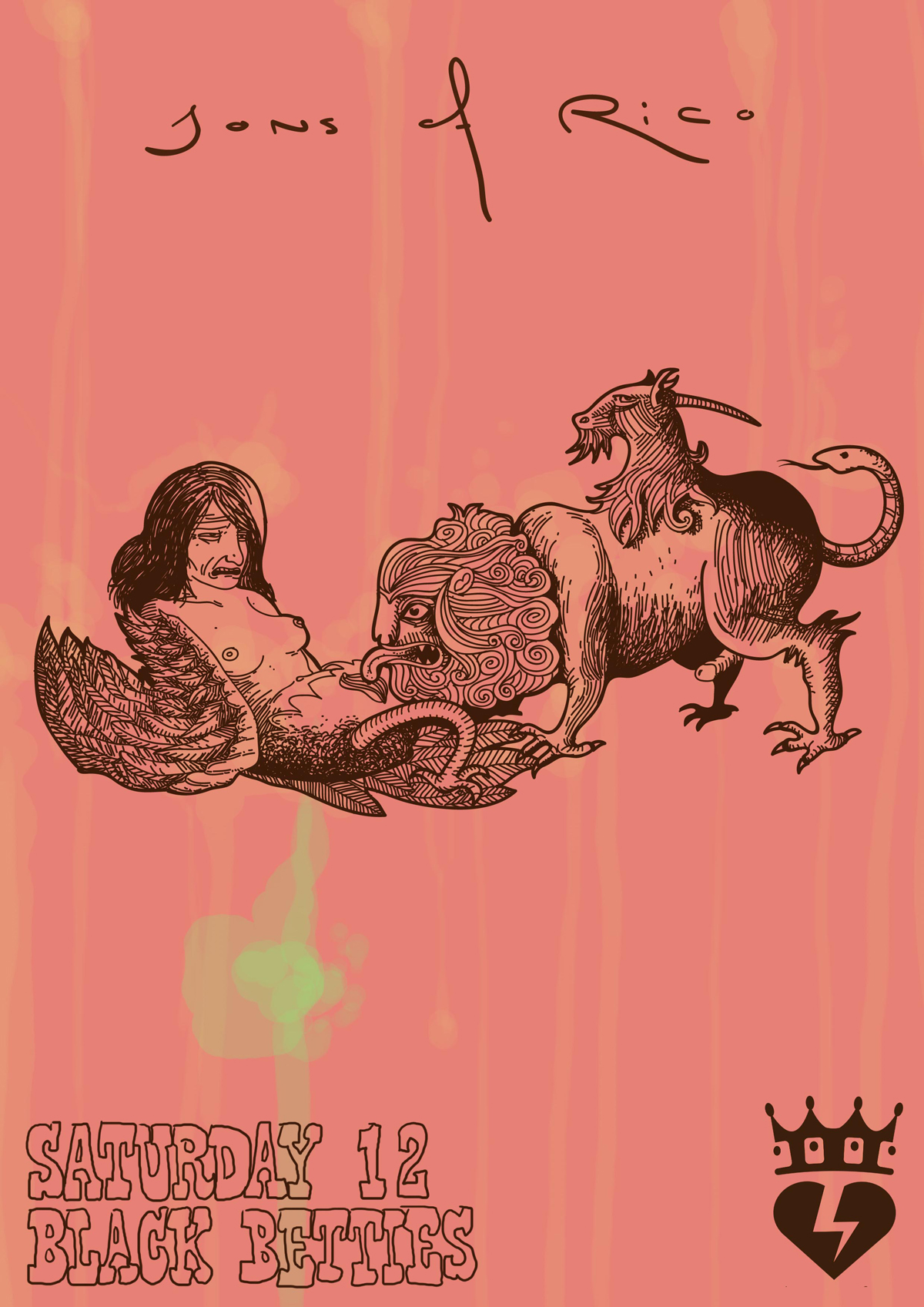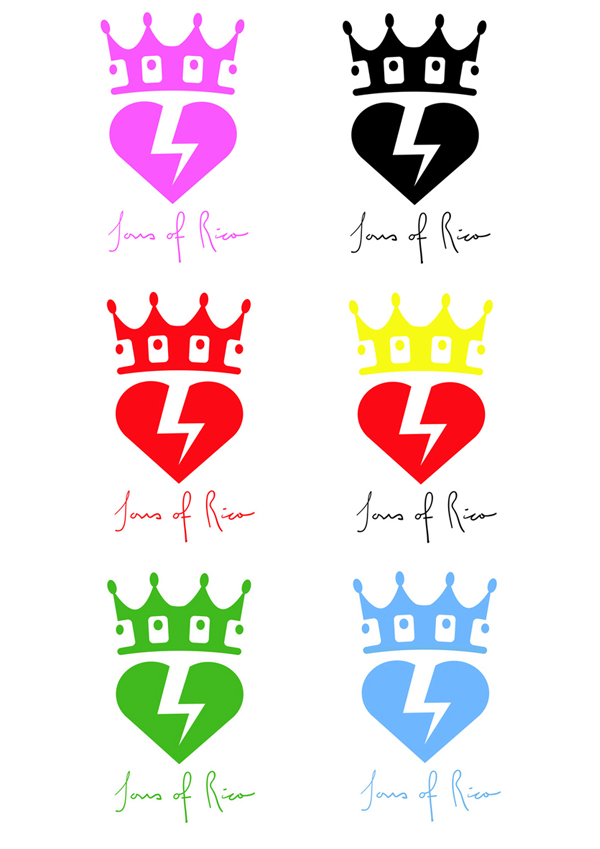 This is an early piece of concept art for the fantastic Perth band Sons of Rico.
The initial idea was to have a series of illustrations in a etching print style of mythical creatures and monsters having sex. A different one would be used for or each gig and they then would have made an amazing booklet for inside the cd case as well (does that sound ridiculously antiquated now? cd case booklet?)
Anyway, the project fell to the wayside for various reasons and the band headed in a different direction graphically (which is fantastically gorgeous in a very different way). They're having a single launch this saturday at The Amplifier and I encourage you all to go. If you don't, maybe just buy their new single on itunes or something.
Tags: australia, drawing, etching, illustration, monsters, music, perth, poster, print, sex, sons of rico, the amplifier
---
This entry was posted by
campbell
on Friday, August 6th, 2010 at 1:07 pm
Filed under
illustration
Comment
|
Trackback
|
RSS 2.0
---
One Response to "sons of rico"