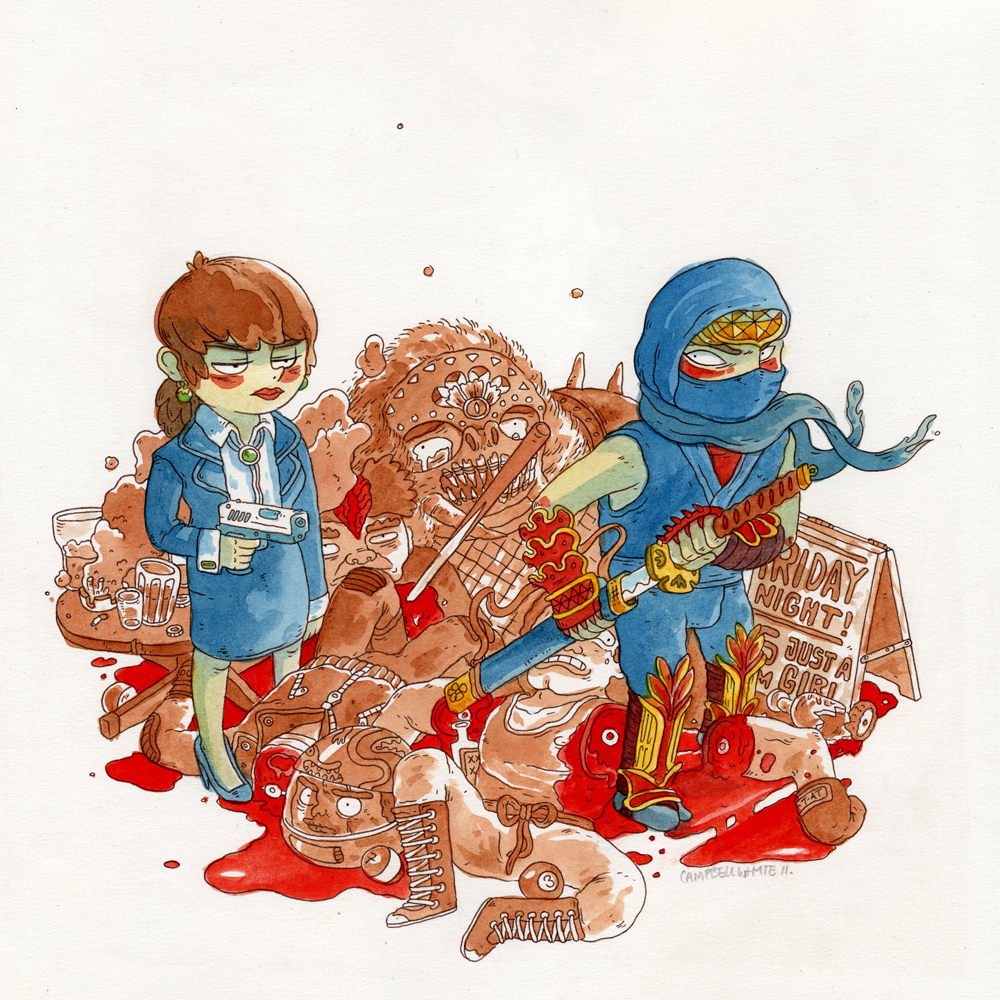 I was recently invited to take part in a group show called 8-Bit Champions that will be in La Flaq Gallery in Paris.
It's being organised and curated by The Autumn Society and Geek-Art, who are run by CHOGRIN and Thomas Olivri respectively. The Autumn Society has been putting together some amazing group shows recently, so it's a great privilege to be invited to contribute.
The framing was done by a fantastic local guy who I went to for my last show. He made some amazing colour and shape recommendations, which I think have really brought the illustration to life. I just hope someone buys it, as I don't fancy having to pay for two way postage… I've been super busy with lots of illustrations and projects recently, so haven't had time to put up my 8 Bit Dreams. Next week I should be back on top of it though. Thanks for sticking by me, peoples.
You can check out previews of other peoples works here, and jump on the facebook page.