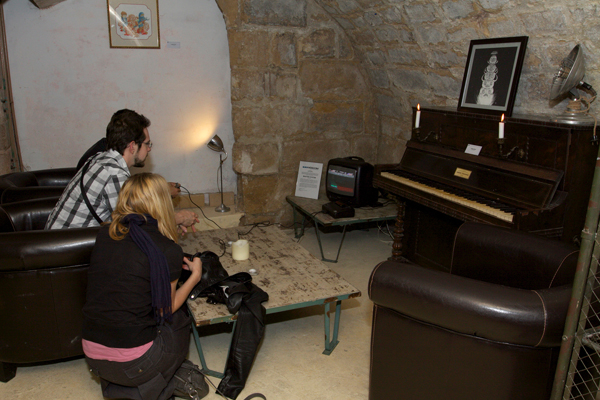 (you can see my work, teeny tiny in the background)
The 8 Bit Champions exhibition has opened and a flood of photos and video have come from the Paris exhibition.
You can check out some of the other works, as well as a bunch of opening night photos over on GeekArt here, here and here.It looks like it was a blast, just a shame I couldn't travel there for it.
Thanks to all those involved in organising this global exhibition, it must have been a huge effort. You can see some photos of my Ninja Gaiden work that was in the exhibition here.