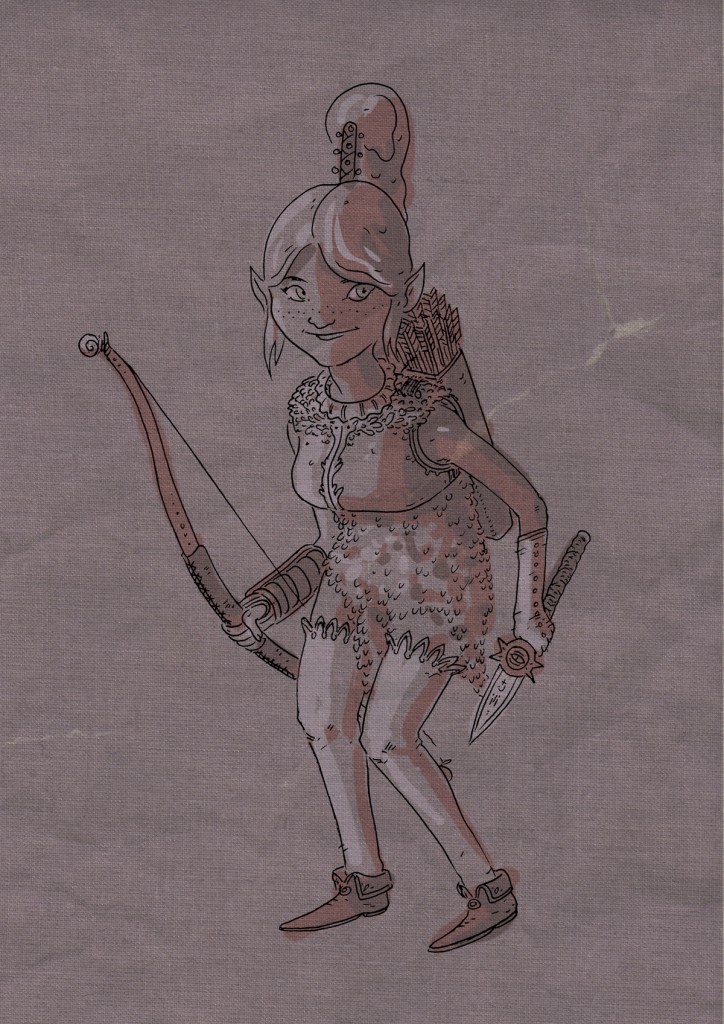 These are two characters that feature in our regular (?) Dungeons and Dragons games. Lady Antoinette Estella Durack and Crabs Key Dinfer.
Lady Durack is played by James Pontifex and has been completely useless so far in this campaign (feel free to seek conformation from our recorded sessions). Her highlight so far has undoubtedly been extinguishing a camp fire with a water bladder attached to an arrow during a night time raid. The merit of this action was fiercely debated by the party for at least ten minutes before it was performed. She is sitting out the current adventure as James is now Dungeon mastering.
Crabs on the other hand is probably our most useful party member. Fred plays the character hard and fast and his understanding of the game rules (which everyone else sorely lacks) enables him to make some pretty crafty tactical decisions. The character is a halfling thief who, in his defining moment did a triple flip and chopped the head off a demonic overlord. He is currently battling a debilitating venereal disease.
You can follow the adventures at Jimmerish FM download past episodes on itunes and check out the wiki.