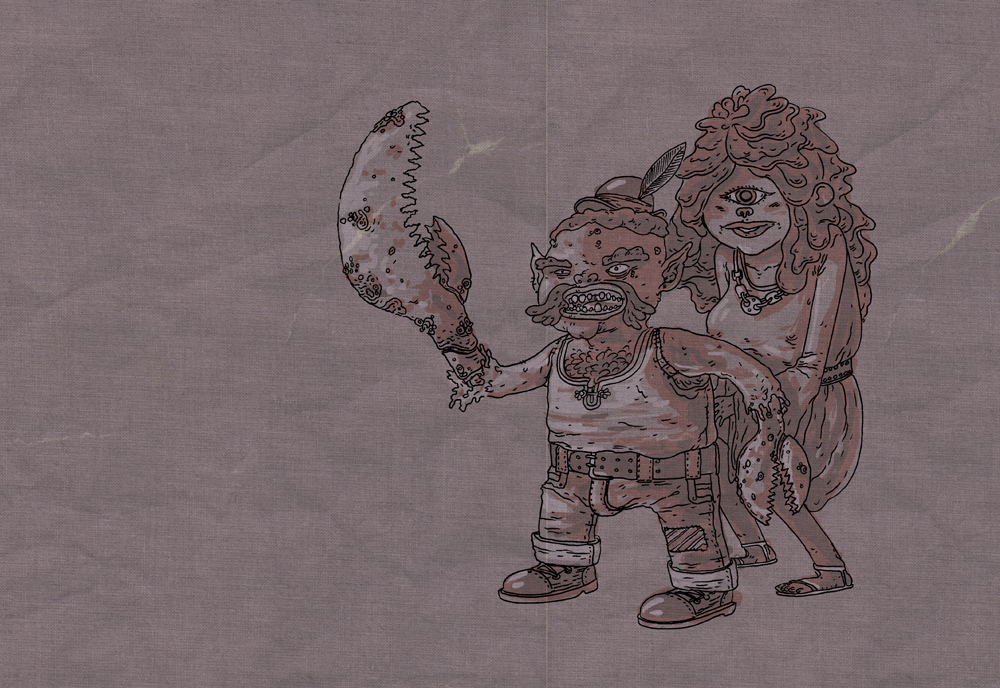 This is an illustration I did a while ago but for some reason never got around to putting online. These are two characters that appeared in the Dungeons and Dragons campaign I wrote. They are mongrel men (well, one is a lady, "mongrel people" perhaps) who live in a caravan in the outskirts of Mont Azul. They herd away flocks of wild insects that threaten the local vineyards.
The mongrel men have been a particular favorite of my friends and I since we first flipped through an old monster manual. Awful, mutated bastard children of interbreeding races, they are like street dogs running around, hiding in the shadows and picking at scraps. In our mind, they always seem to have a lobster claw, tatty clothes and warty skin.
I can't seem to find much reference to them on the internet, which is odd considering how awesome they are.
You can follow the adventures at Jimmerish FM download past episodes on itunes and check out the wiki.