Archive for the 'illustration' Category
recent exhibitions

recent projects

Works in progress for the Storyteller Cards.


My workspace in Florence while I finish the illustrations for Jason Tagmire's Storyteller Cards.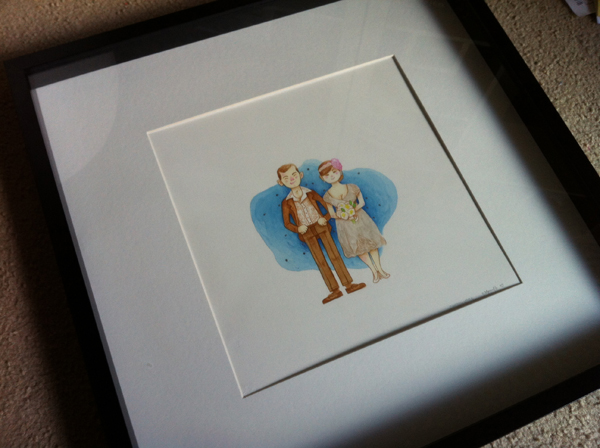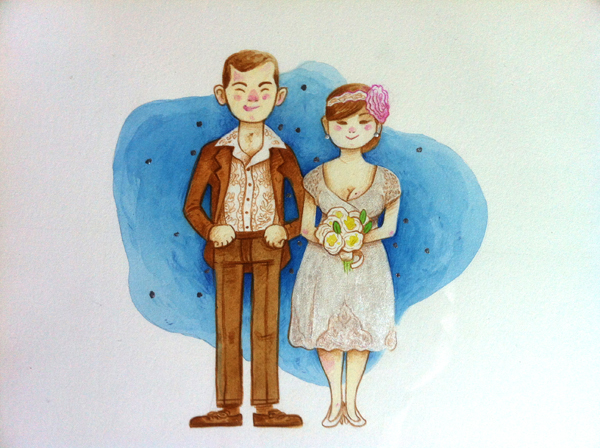 This was a recent illustration I completed for two dear friends of mine who got married. Those dark dots in the background are actually metallic painted stars, which you can see glistening if you head over to my instragram page here.

A few years ago I was asked by Nickelodeon if I'd be interested in pitching an idea for a cartoon to them. I'm a sucker for planting seeds on the off chance they'll grow, and so jumped at the opportunity.
The show I conceived off was based on a group of friends who play a fantasy role playing game together (basically, Dungeons and Dragons). The game is DM'd by one of their cool older sisters, who sends them through a range of trials in game, that mirror actual problems she sees them having at high school. I thought it'd be a pretty awesome show.
Unfortunately, nothing came of my idea, and it's just sort of sat around doing nothing. In fact, I'd completely forgotten about it until a friend of mine recently bought it up.
You can see my pitch below, with some pretty rough looking illustrations to boot.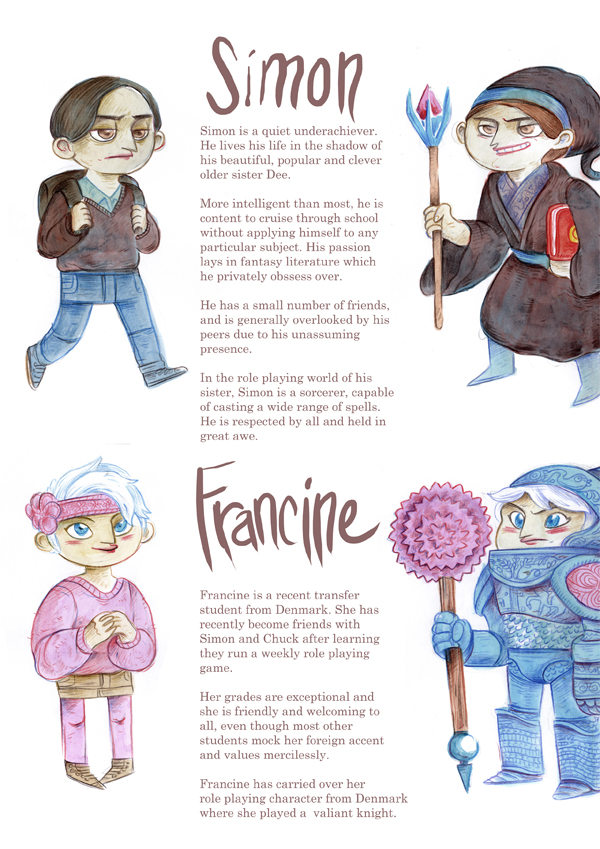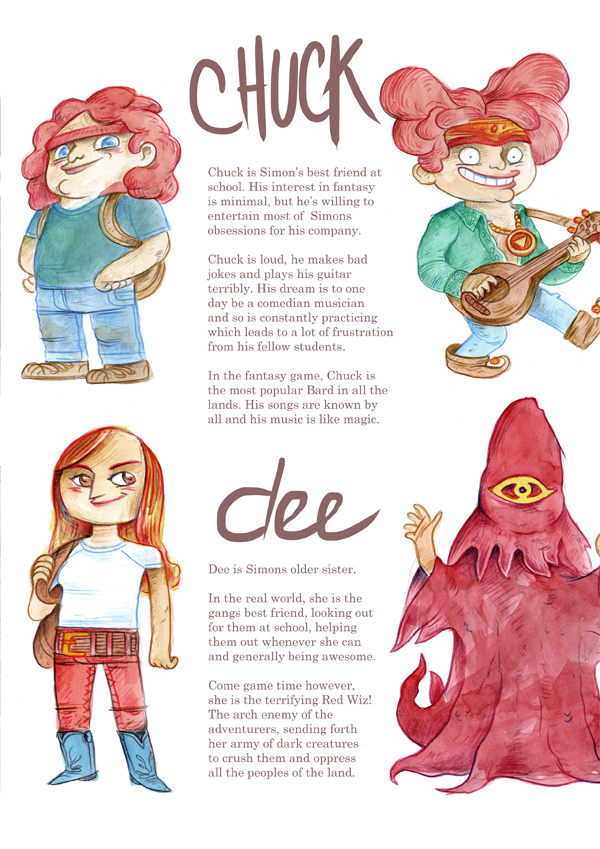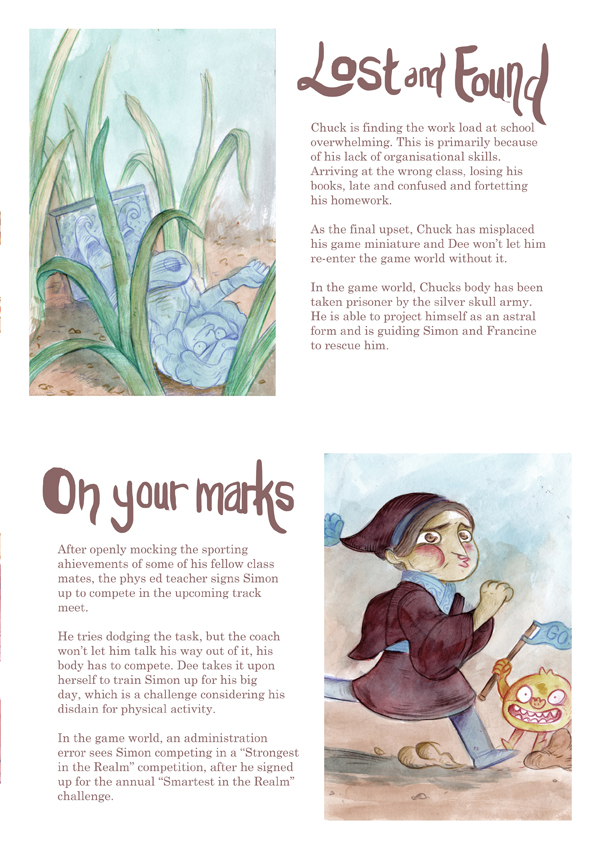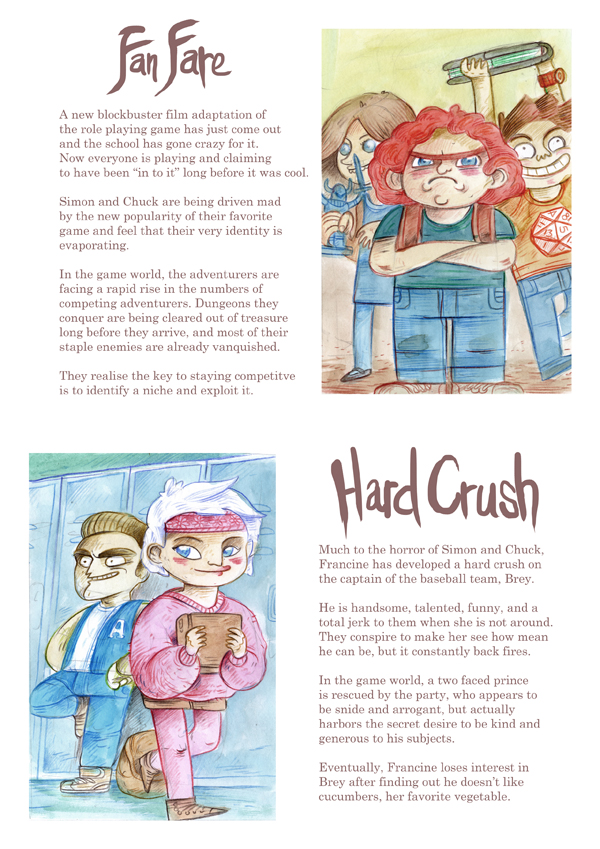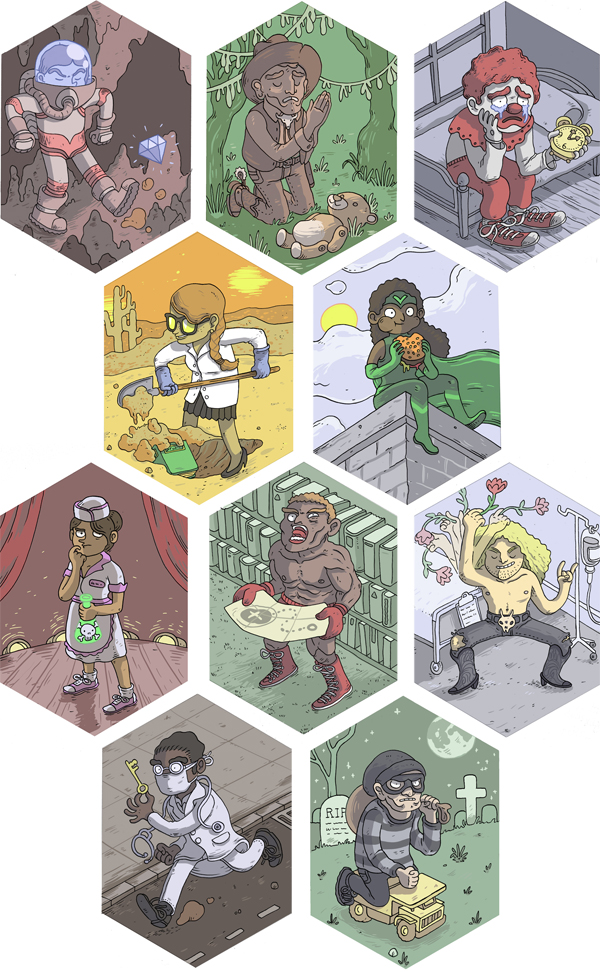 Storyteller Cards are officially funded! It has happened!
The mighty mighty Jason Tagmire pushed this beast of a project past the finish line and in to reality. Now it's time for me to get drawing, there are a lot of amazing cards to be drawn.
If you are still interested in picking up a pair of cards then you can do so over on our Kickstarter page. If you want to help out, then please share the project with as many people as you can. There's still a little bit of time for us to reach some of our amazing stretch goals.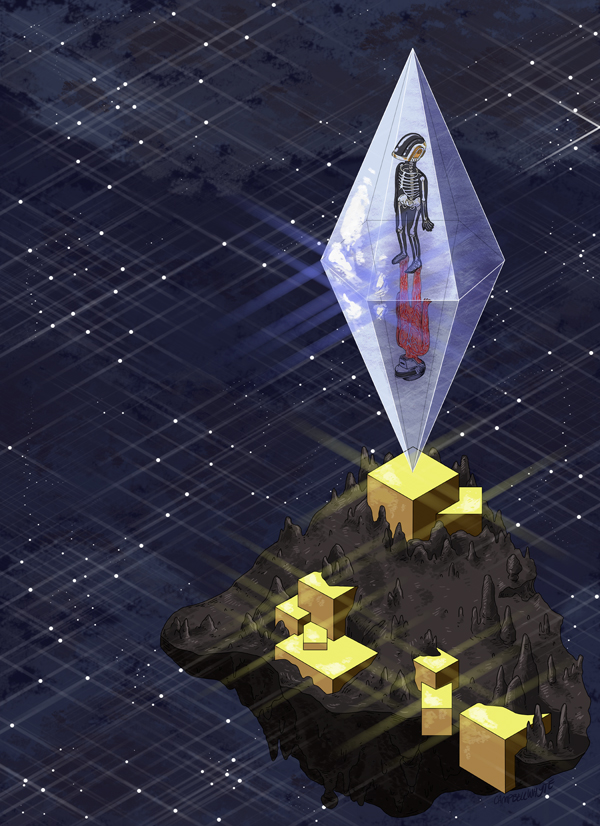 Yes, the new Daft Punk album Random Access Memories has dropped, which is ridiculously exciting.
If you haven't listened to the first single, I'd advise you to check it out straight away over here. It's been looping nonstop in my head all day.
To celebrate the new album, Gauntlet Gallery has orgnaised an amazing line up of artists to pay tribute to this genre defining band. ReDiscovery has just opened and will be running until the The above illustration of mine, "A Blanket of Stars" is available for sale over there, with a limited edition of 45. Hop over there and pick up your own copy.