Archive for the 'illustration' Category
recent exhibitions

recent projects

The complete 8 Bit Dreams series at Light Grey Art Lab in Minneapolis.So much fun. You can purchase original illustrations from the online store here.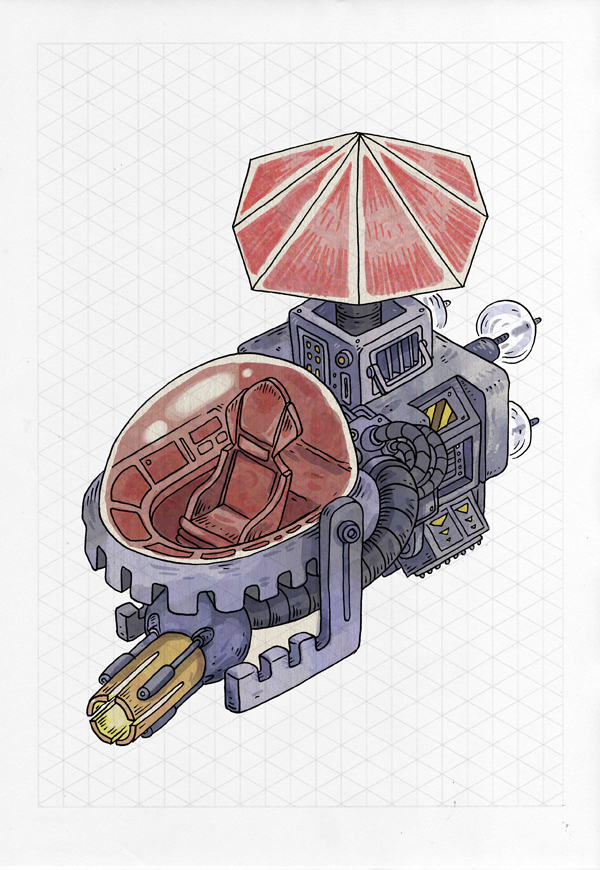 I redesigned the classic Wily Machine to fall in line with the later interpretations of the ship. I love the skull design and wanted to bring that back.
It's hard to incorporate an over sized skull in to a design without it being ridiculously obvious. I tried my hardest, but suspect I failed in that regard.
There was a temptation to design Wily's skull ship to be super elegant and minimalist, which obviously suits his aesthetic far more. I imagine that this skull ship is only in it's prototype stage, and he is forced to use it before it's ready.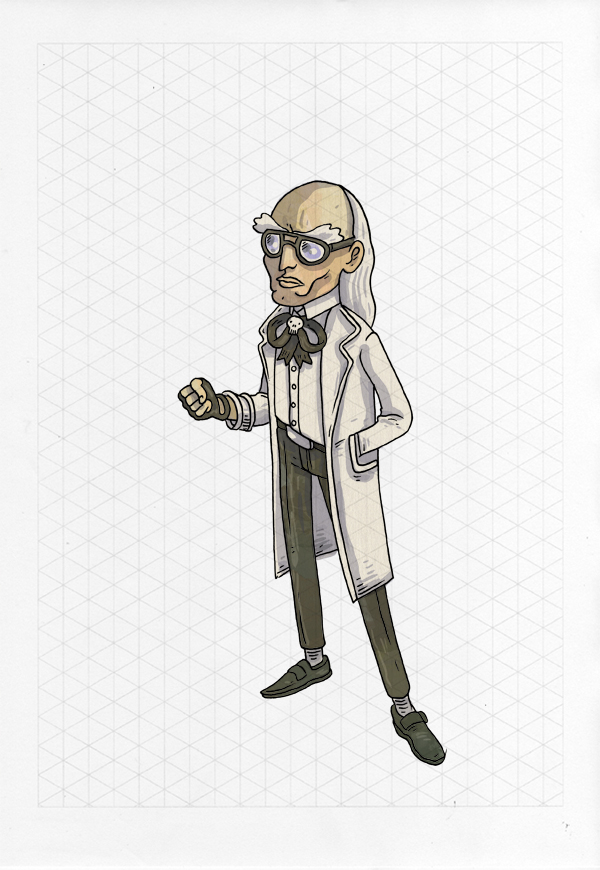 To start with, yes, Doctor Wily is Karl Lagerfeld.
The classic designs of Wily and Light are cut from too similar a cloth. I wanted to push Wily in a very different direction from his classic "mad scientist" look. Their appearance, costuming, physique should all visually describe their characters philosophy towards robots.
Wily views them as being tools, things to own, use, enhance OUR lives.
Light views them as beings in their own rights, capable of full and meaningful existences beyond ones simply in relation to ours.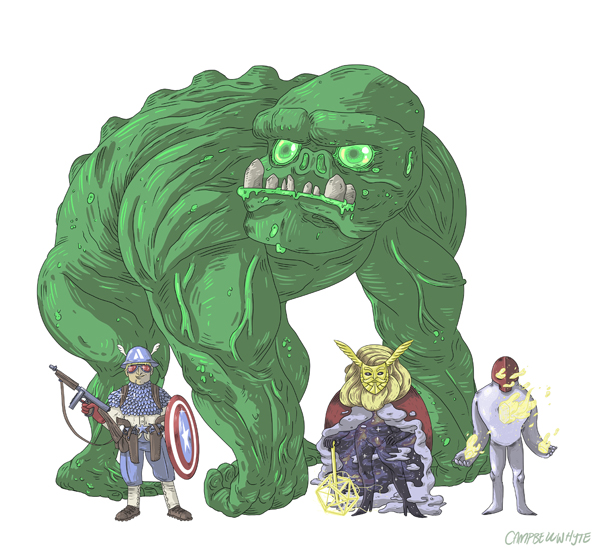 Here's my final Avengers redesign, the Hulk.
I always liked the more brutish, animalistic and terrifying Hulks, to the handsome 'perfect beast' variants. This version of the hulk undergoes unpredictable mutations when transforming, twisting his biology and activating recessive and junk DNA. I imagine this would make him even more terrifying to his team mates.
I also really like the idea of his size growing relative to his anger, so his mutations become even more wild as he gets bigger.
This way he also fills the role of the "giant" within the team.
So there's my Avengers Assembled.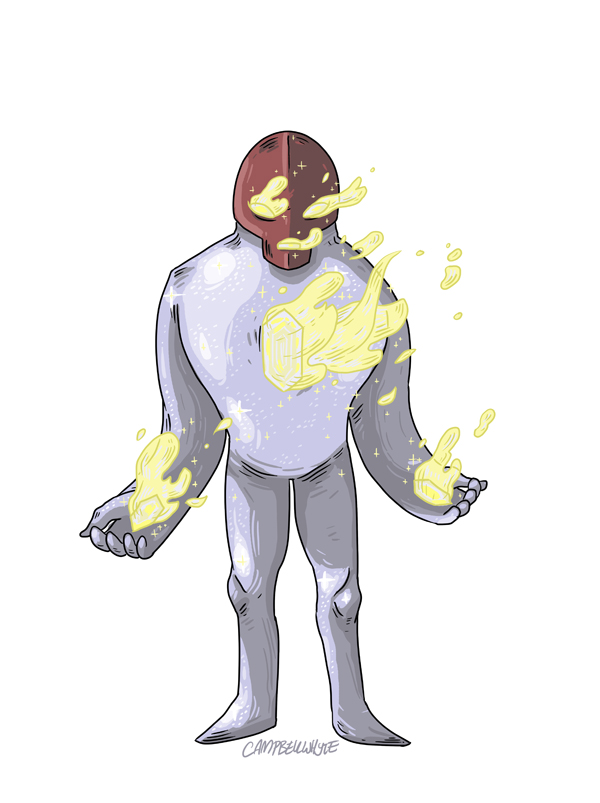 My redesign of Iron Man.
It's interesting how antiquated the Iron Man suits are in his films and the Avengers. I know the comics have pushed through the traditional notion of a man in a tin suit, to nanobots in his blood stream and cool stuff like that, which I'm totally all for.
My version of Iron Man has a liquid metal suit that resides within his hollowed chest while not in use. When activated, it empties that diamond carved space, covering his body and leaving a hollow tunnel through his core.
I imagine that his costume, when covering him would provide a lot more neck support for flight. As well as sculpting a more idealised and intimidating form than Tony would normally have.