Archive for the 'illustration' Category
recent exhibitions

recent projects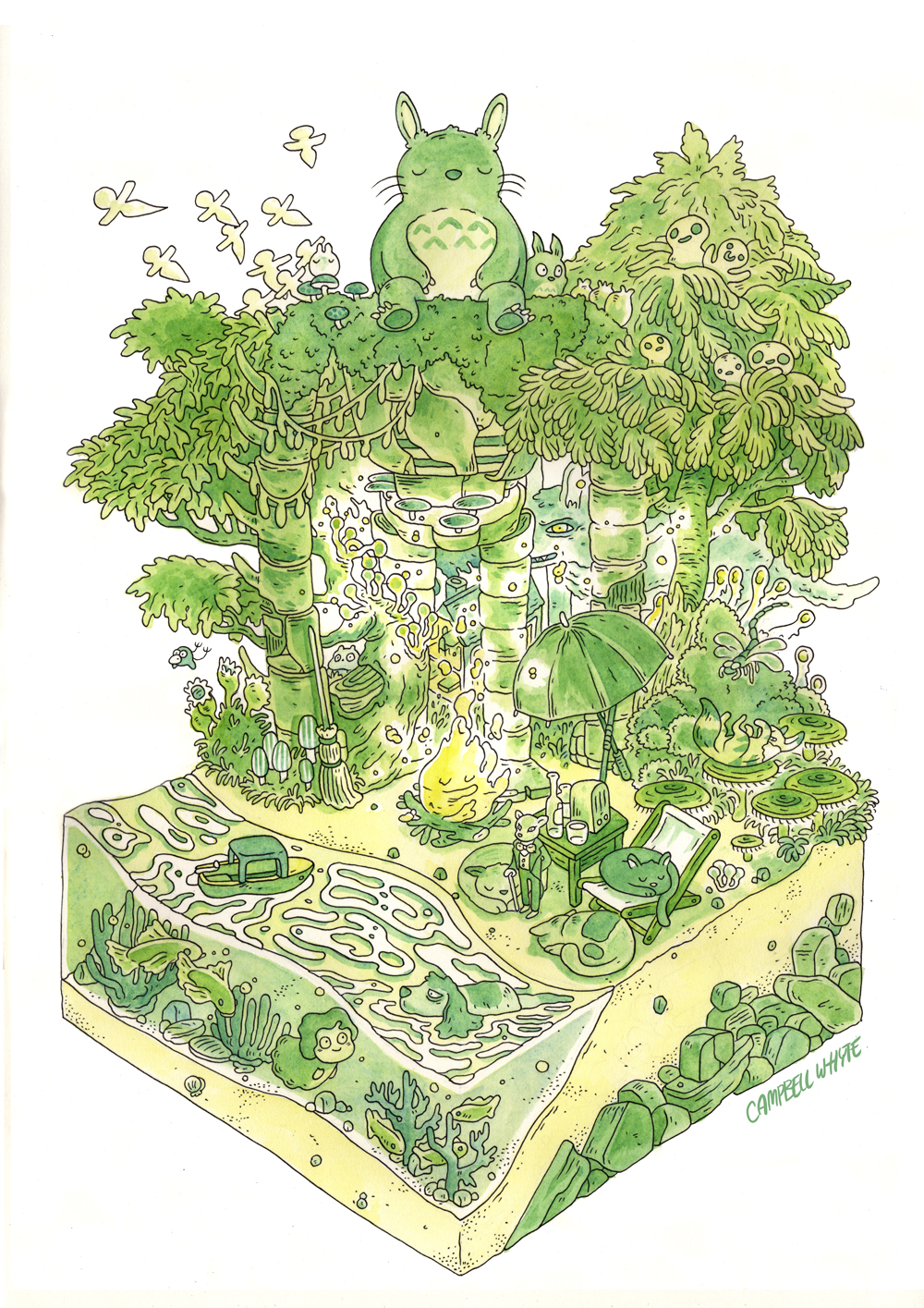 I was recently commissioned to do a Studio Ghibli based illustration for amazing Perth based artist and writer Sam Hughes. I chose to focus on the Studio Ghibli works that Hayao Miyazaki directed, as it might have been a little bit much to try to fit in references to all the films. I then chose to focus on the 'non-human' characters, as they're all so personable, and I wanted the illustration to have a bit of a wild lands feeling.
You can click the above picture to embiggen.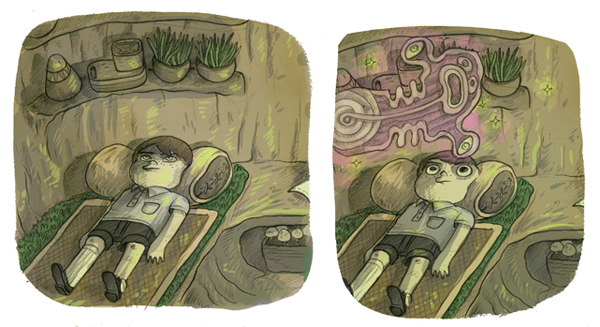 A new page of Home Time can be read through here. This chapter is drawing to a close.