Archive for the 'illustration' Category
recent exhibitions

recent projects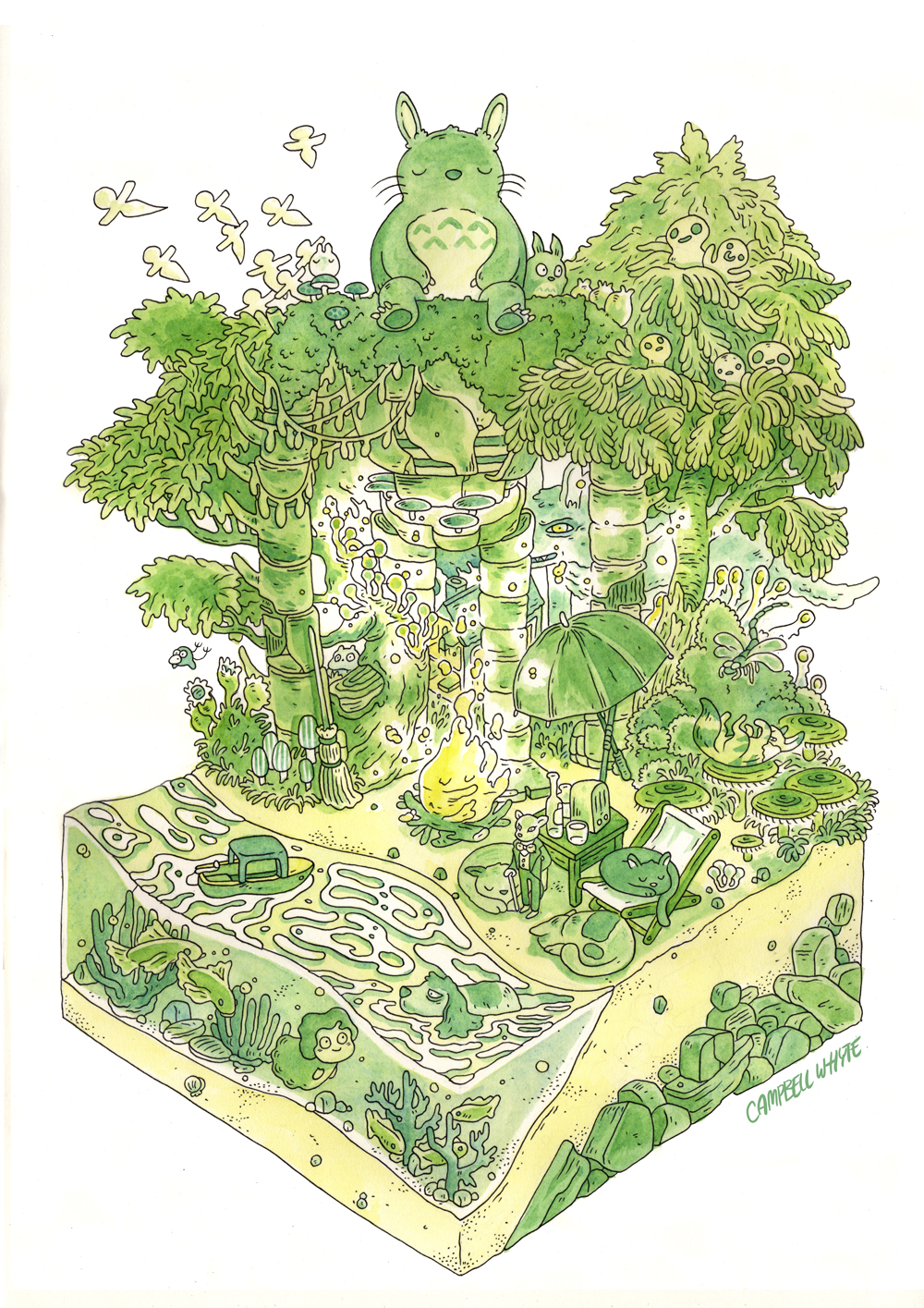 I was recently commissioned to do a Studio Ghibli based illustration for amazing Perth based artist and writer Sam Hughes. I chose to focus on the Studio Ghibli works that Hayao Miyazaki directed, as it might have been a little bit much to try to fit in references to all the films. I then chose to focus on the 'non-human' characters, as they're all so personable, and I wanted the illustration to have a bit of a wild lands feeling.
You can click the above picture to embiggen.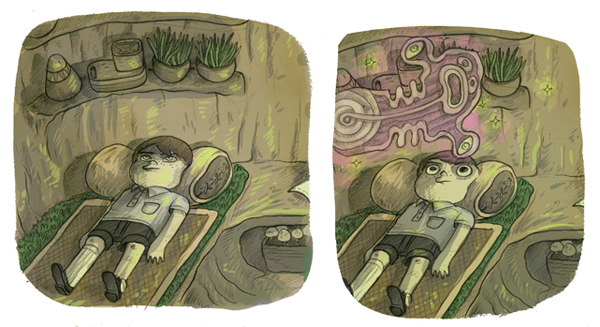 A new page of Home Time can be read through here. This chapter is drawing to a close.
Preview of an upcoming isometric I did that pays tribute to the mighty Studio Ghibli. I'll reveal the full work later this week.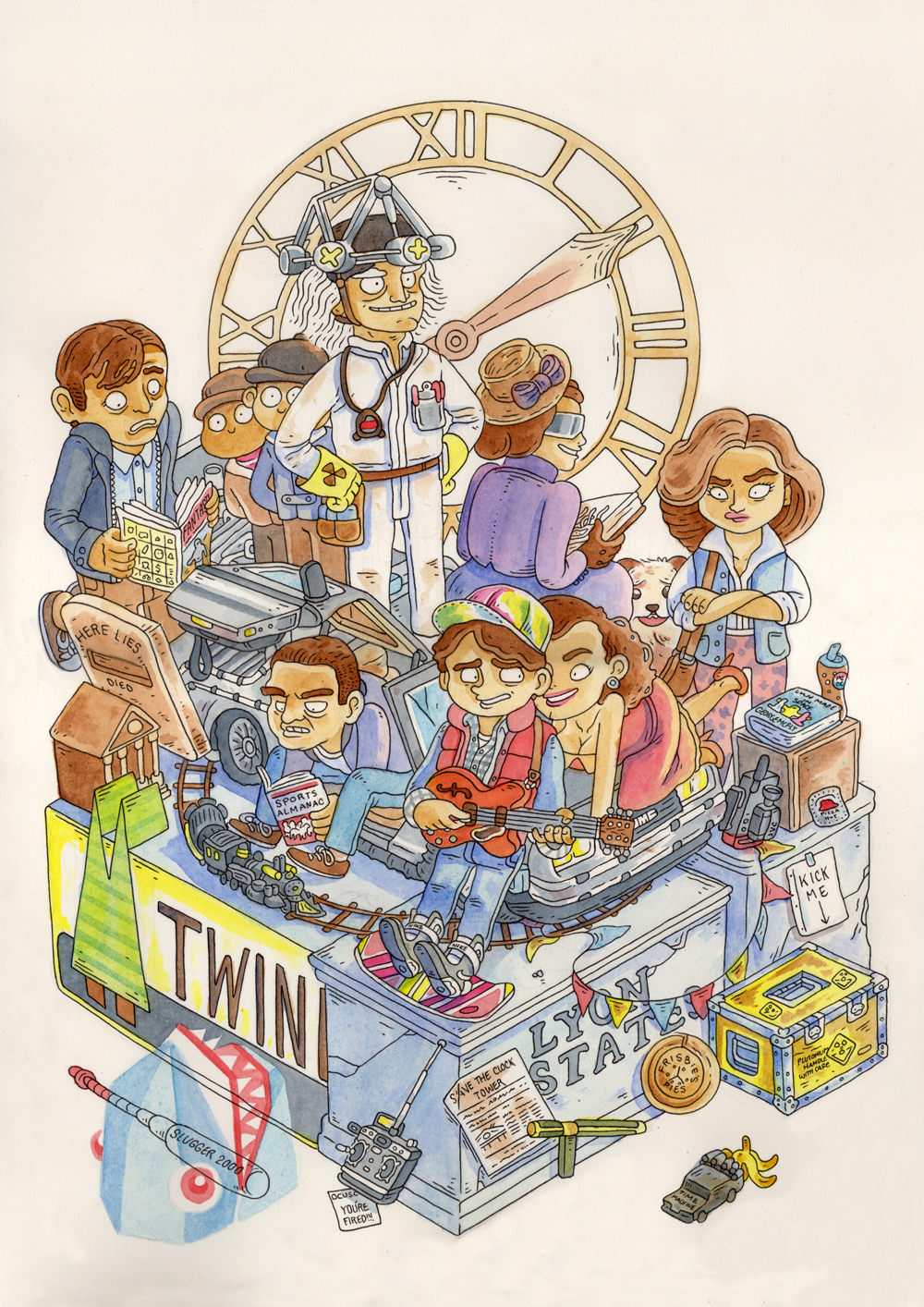 A little illustration I did in my 'isometrics' series. This time tackling the incredible, mind bending, taboo busting, Back to the Future! You can click the above image for more bigness.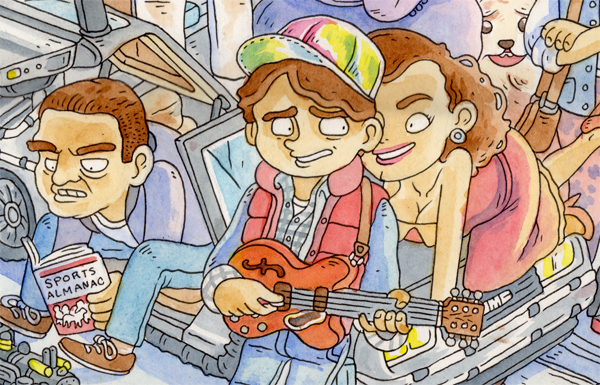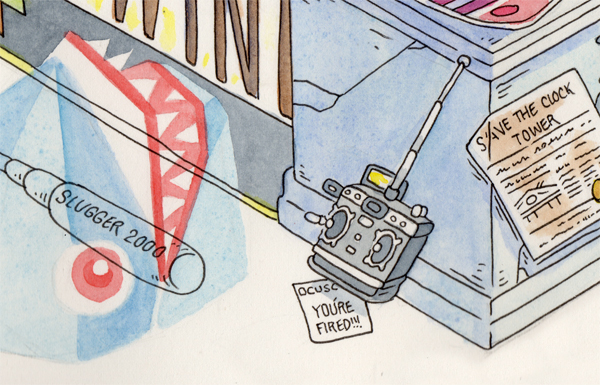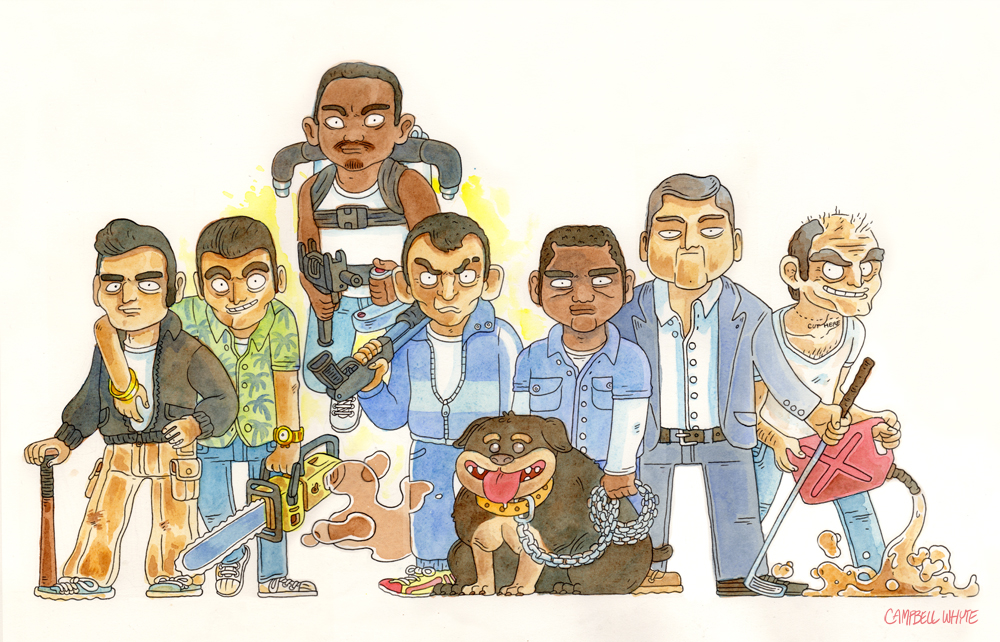 I was recently commissioned to create this Grand Theft Auto illustration. It was a blast to research and capture the individual characters personalities. You can click the above image to make it bigger.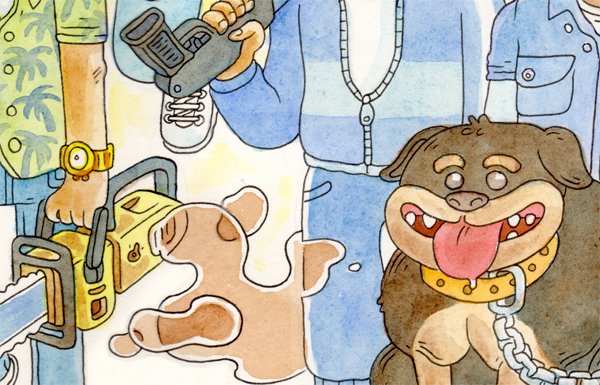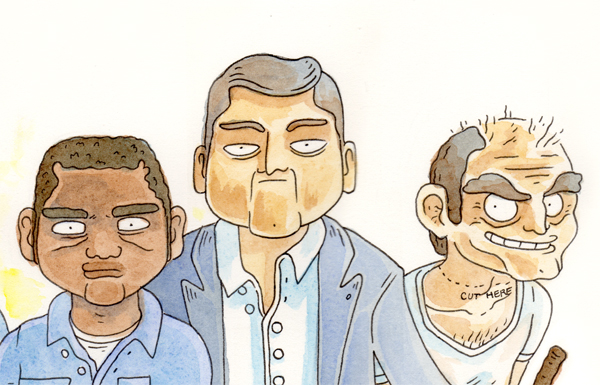 I did a Back to the Future illustration. I think it worked out pretty well.

This is for a commission I'm currently working on featuring a line up of all the main protagonists from the GTA franchise.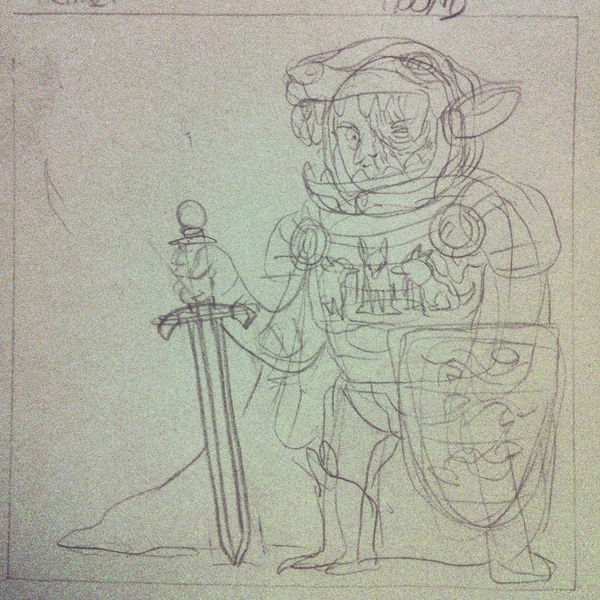 First pass sketch of The Hound from Game of Thrones / A Song of Ice and Fire. One of the dozens and dozens of commissions I've received recently. Thanks to all the people who placed one.