Archive for the 'home time' Category
recent exhibitions

recent projects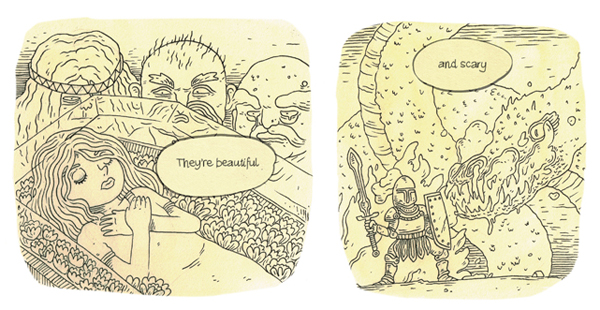 Monday brings with it a new page of Home Time. Click through here to read the whole thing.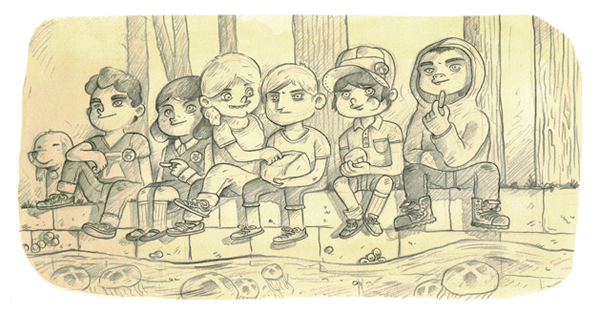 The latest page of Home Time is now up to read. Click through here to check it out.
We're currently up to page 25, with this chapter ending at page 30. The comic is updated every Monday and Friday, so keep checking in.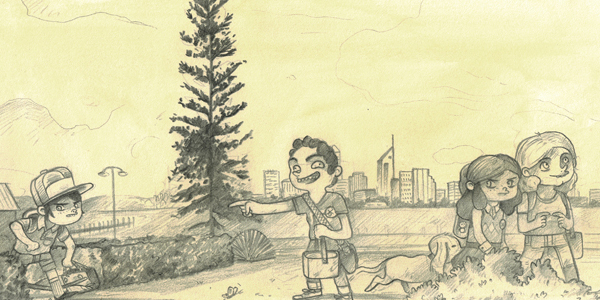 The new page of Home Time is up, this time I whip out the wide angle lens to capture some scenic shots.
You can see the full page with all the details over here.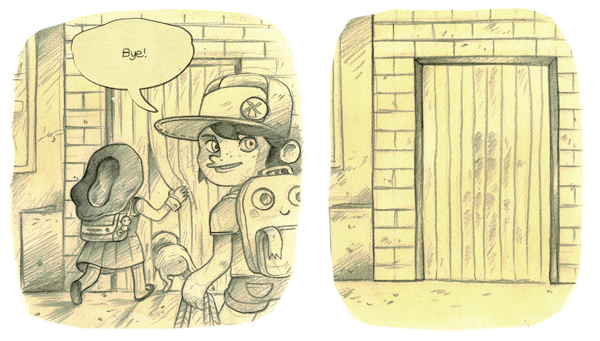 The new page of Home Time is up, and able to read through here.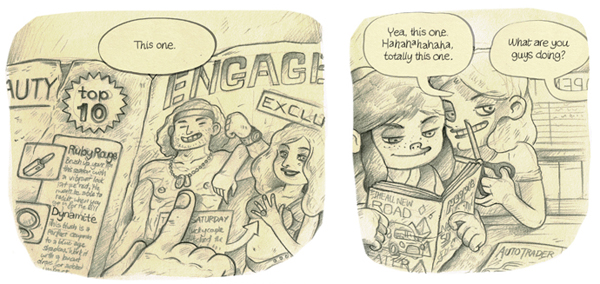 Monday is back, pull out your scissors and the trashiest magazines you can find. It's time to make a scrapbook.
It was sort of like tumblr back in primary school.
You can read the full page right through here.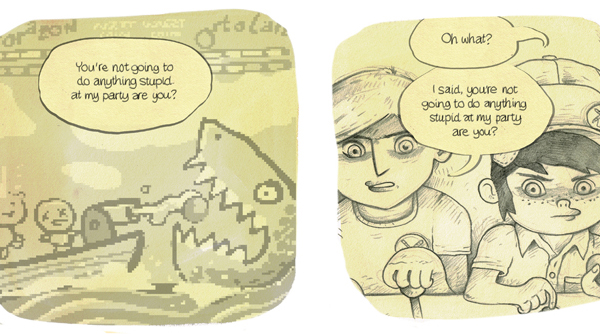 It's Home Time! The bell is ringing, the weekend is here.
I hope you guys flake off for the next few days and play heaps of video games.
You can read the full page of Home Time over here.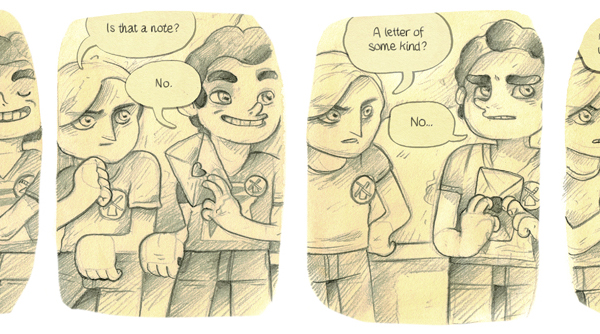 Another page, back to back due to the delay caused by my flights.
Jump over and read the whole thing here.
"Dating" in primary school was such a strange phenomenon, with it's own rituals, rites and passages that had to be navigated to the end goal of? Usually avoiding and not talking to the person you were supposedly dating. I remember there was a theory that you should get a guy that the girl you liked, liked, to ask them out for you. Sometimes a note was accompanied, sometimes not. I think the logic was a little fuzzy and I can't quite wrap my head around it.
Does anyone else remember the weirdness of it all?
With the layout of this page, I wanted to play with a fixed camera. I love long, drawn out shots in film, with characters doing their thing for minutes on end. The stillness of it. I wanted to let these characters act, using their bodies, their faces, their hands.
I think replicating this in comics however, in the way I have tried, creates a different sort of experience. It becomes more about a rhythm, a pattern, a metronome. It's not the same thing. Maybe in comics the equivalent is a large, calm panel. These panels work great for stretching out time, but it feels like a silent, slow motion kind of thing.
How do you describe the passage of conversation within that stillness without creating panels with an overflow of balloons, or a large series of identical panels… Something to work on and ponder.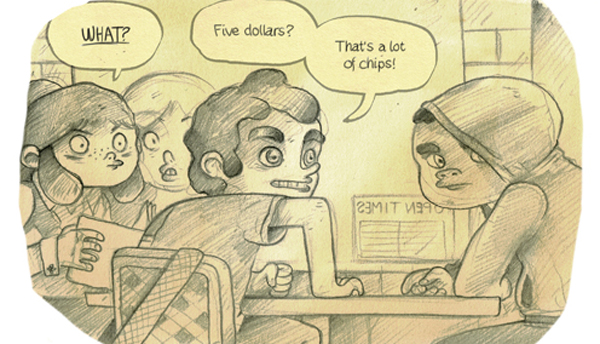 Late again due to me being in transit for the last few days. Planes from Florence to Miami, Miami to Mexico City, Mexico City to Oaxaca. You can follow my international arts adventures on my instagram feed here. I keep it updated with all sorts of sketches and everyday photos that often don't make it on to this site.
Home Time keeps rolling along, with the terrifyingly amazing prospect of a whole lot of hot chips.
You can read the whole page through here.
I remember $2 worth of chips being a lot when I was in primary school, the amount that they wind up with here is mind melting.
As much as I love fish and chips, I am always filled with major regret after eating them. Like my stomach is filled with a lead weight of grease and fat (which it essentially is). There's a perfect window of consumption though, when the chips are still steaming hot and crispy, and the sauce is cool and sweet, and they make a perfect balance in your mouth. A few minutes later, the chips are all soggy and stale tasting. It's a fine line.