Archive for the 'home time' Category
recent exhibitions

recent projects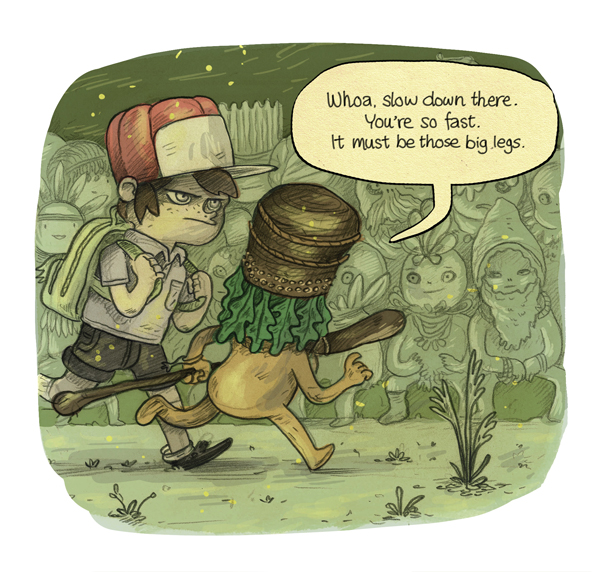 The latest page of Home Time is now up to read.
Click through here to see the whole thing.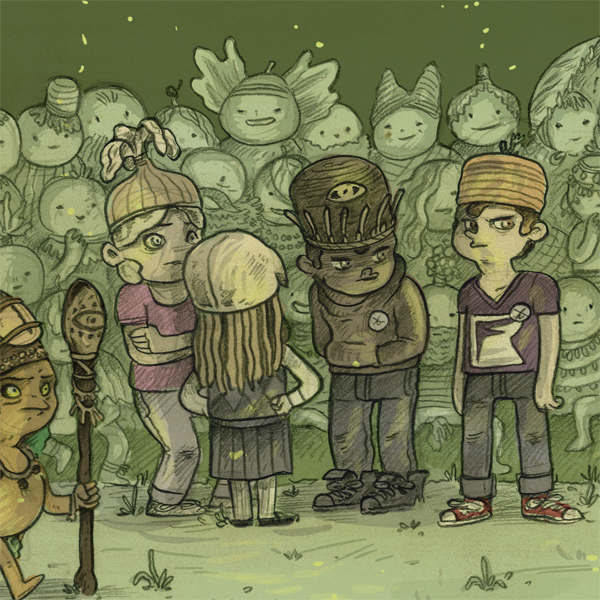 Mondays page of Home Time is now up to read.
Click through to see all the panels lined up for some sequential word/image action.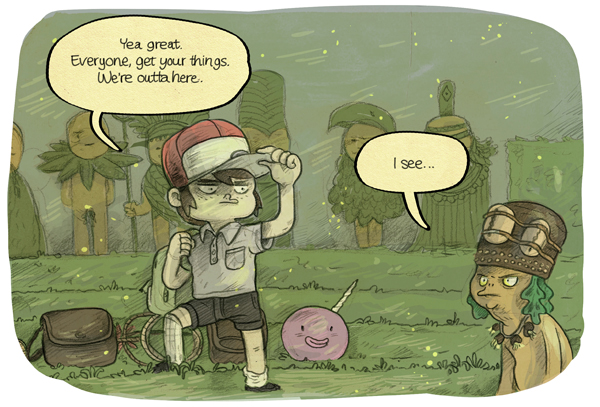 Fridays page of Home Time is up. Will they go or will they stay? (they'll probably stay, otherwise the story would be really short) You can see the full page, with, you know, all the panels in it, by clicking through here.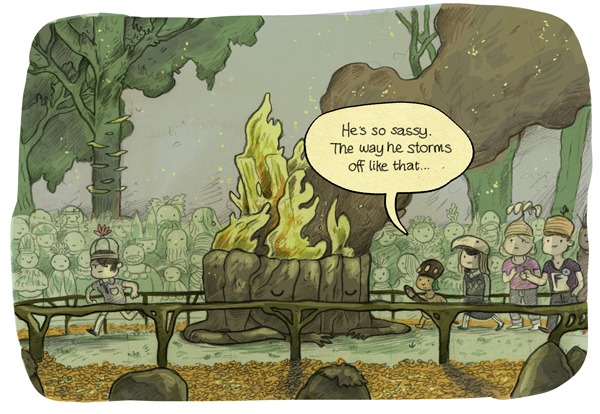 Sooooo, my website is doing something funny and won't let me upload the latest page of Home Time. I can however, give you a preview of it here.
Check back tomorrow and it should be up and ready to read though.
The new page of Home Time is up to read. Click through here to read the full uncropped image.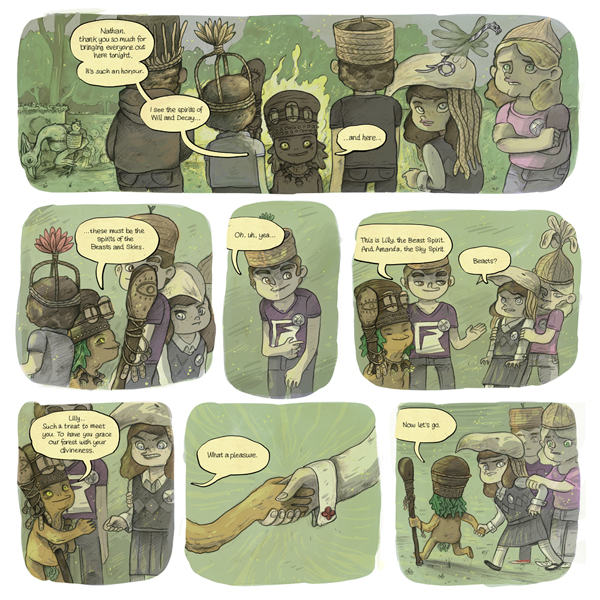 One step closer to the weekend everybody. Here's your Home Time update for this friday.
You can read the full size page through here.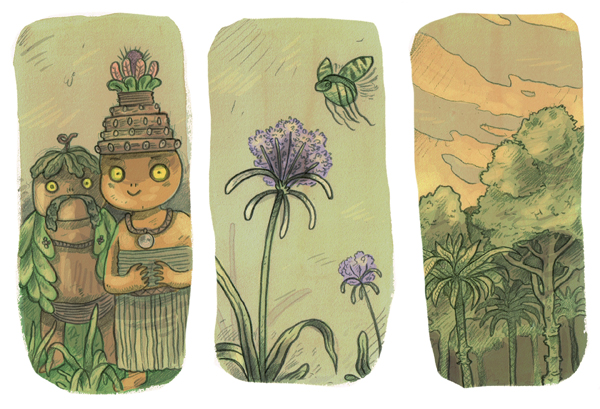 Monday lets me reveal a brand new page of Home Time, which you can read in full through here. (the above few panels are just an excerpt)
Now, I can show my hand and reveal the thoroughly fantastical world that the body of this story will take place in. Home Time is not a short form comic, nor a weekly gag strip, this is a long form, slow burn piece.
I tossed and turned with the speed of delivery, the pace of the narrative and so forth, but eventually decided on the current course of action. For better, or perhaps worse.
I love fast action stories online, but don't really enjoy them in print. Works that stretch out and take their time to unfold. What's the difference? Do different delivery systems lend themselves to different story formats? I would say that the answer is an obvious and resounding 'yes'. So why am I swimming against the tide? I'm not quite sure.
So perhaps Home Time isn't the best webcomic to read a page at a time every week, but maybe it's a really good webcomic to read in big chunks, one chapter at a time.
If you have any thoughts on it, feel free to chime in.

A new page of Home Time is up and available to read. You can get a better view of this magical new world that the children have found themselves in.
You can see the full size page over here.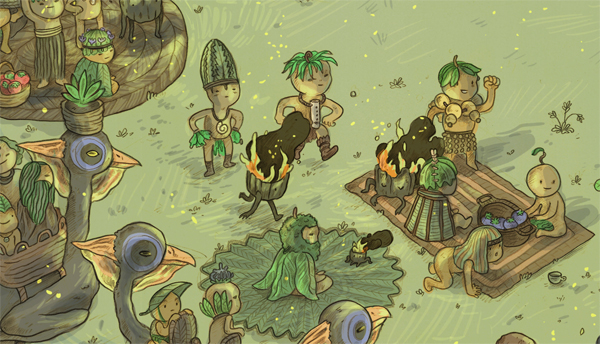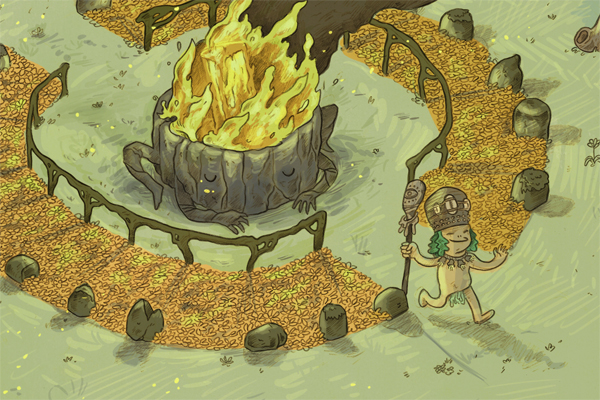 The latest page from Home Time appears. This chapter is rolling along and we're now up to the first half of the title page. Because of the way the series is laid out online, these double page spreads are necessarily split in half. I think they still work however.
I thoroughly recommend you click through to view the page in it's larger size. If people want, I might put up an even larger version so you can catch all the little details.
Each chapters title page is a double page spread with an isometric view point. In my mind, it's almost like a beginning of level screen that gives you an overview of where you will be exploring next.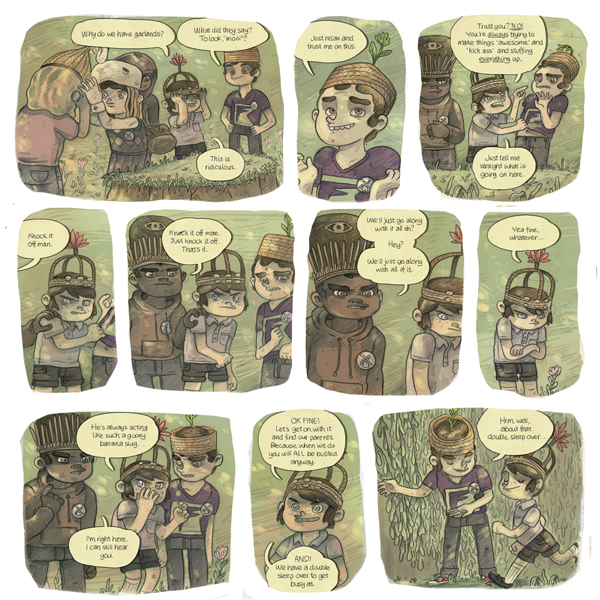 Friday, and with it a new page of Home Time. This time, with some stylish new hats. Click through here to read the full size image.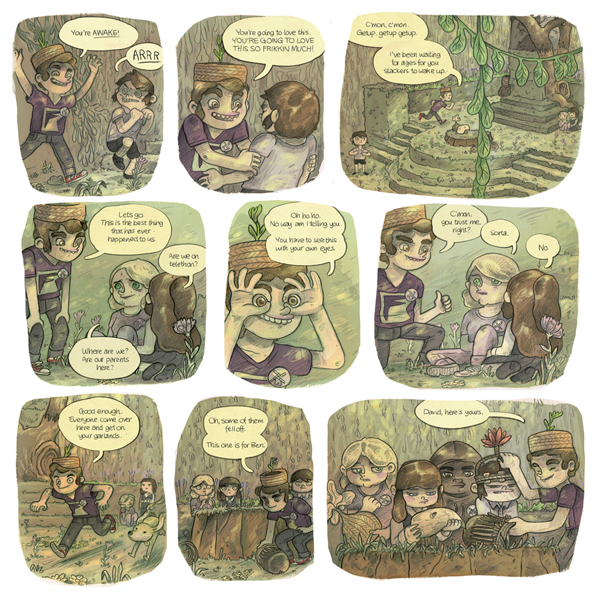 Here comes Monday, and with it, a brand new page of Home Time.
You can click through here to read it in full size.