Archive for the 'home time' Category
recent exhibitions

recent projects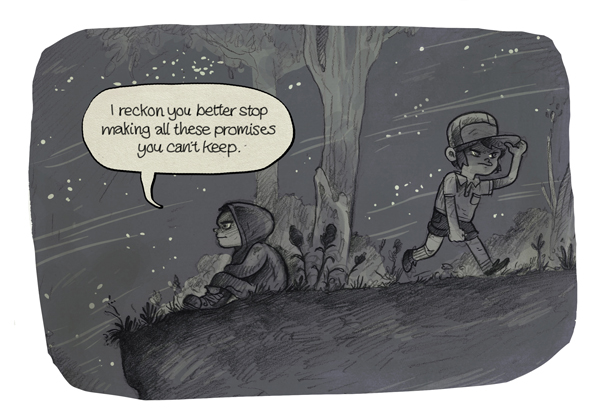 Chapter 2 draws to a close. The curtains have come together, there is a moment of darkness and then, the intermission lights start to glow. It's time to head in to the foyer, and gaze at the carpet, and elbow for drinks, and talk about the show. Perhaps in a loud and overly confident manner, perhaps in murmurs to the warm body you convinced to accompany you.
This intermission might draw on for a while, but then again, it might not. Keep your ear tuned in for the gentle chiming that will come over the PA system. I'll ask you to return to your seats in time. When I have a new act to perform.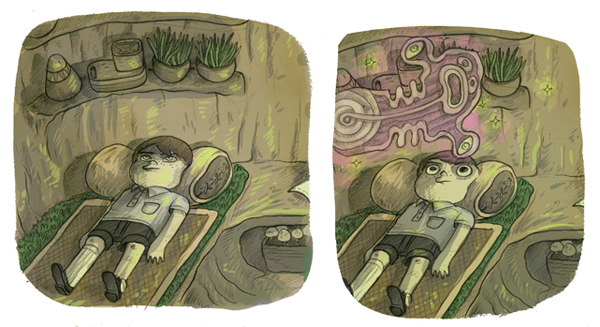 A new page of Home Time can be read through here. This chapter is drawing to a close.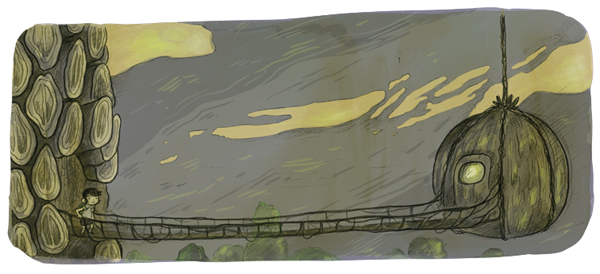 A new page of Home Time is up and readable, we're venturing in to the hanging bedrooms of the tree house now. Come with us, after the jump for 9 panels of action and not a single word balloon.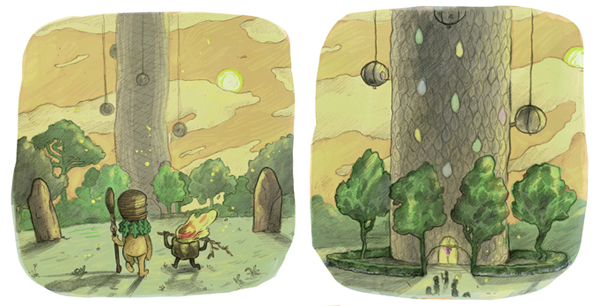 A new page of Home Time appears! I'm thrilled to be able to show the children's new home, their incredible tree house abode. Click through to see the whole page.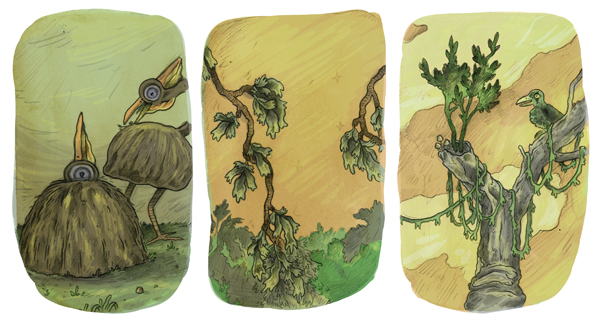 Hi all, first off, an apology. My schedule of weekly updates was going pretty well until I was derailed by illness. So there's that. However, I'm all better now, and back on track.
There's a brand new page of Home Time up and ready to read through here.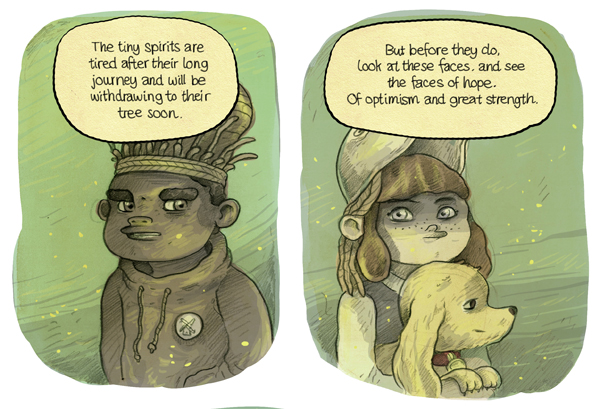 A new page of Home Time is up! You can read it through here.
I'm totally proud of the way that dog looks by the way. That's a good dog drawing.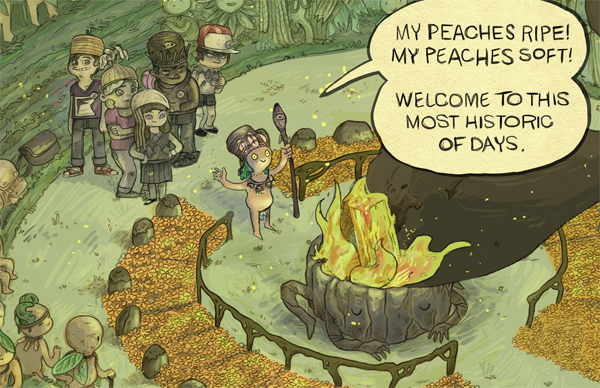 The adventure continues, more indecision, whining and celebrations.
You can view the full page through here.